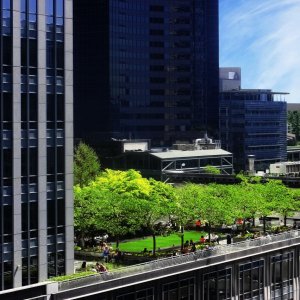 Tuesday, 10. October 2017
As our demands on the natural world increase, so do the risks and opportunities facing every aspect of business management including supply chains, land use, resources, health, customer base and reputation. Understanding natural capital and nature-based solutions is now a priority for many businesses and there are significant benefits to be had from adopting good practice and making the right decisions.
This event will provide unique insights to help your business tackle today's challenges and plan for a successful future. Gain access to the latest thinking and market insights; match your business needs with cutting edge research; learn from real world case studies; network with other business leaders and tap into the expertise of a new community brought together by Oppla: sharing knowledge about natural capital, ecosystem services and nature-based solutions.
This half-day event is free to attend by invitation only. If your business is interested in attending then please get in touch with us at info@oppla.eu.