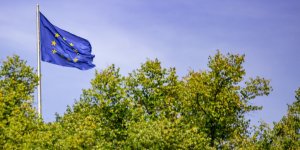 Monday, 1 June 2020

to

Friday, 5 June 2020
EU Green Week is the biggest annual event on the European environment policy calendar. It's a forum for stakeholder debate at the European, national and local levels, generating input that feeds back into policymaking and implementation.
EU Green Week 2020 will focus on nature and biodiversity. Events throughout the week will explore possible pathways for change, and examine how a range of EU policies like the European Green Deal can help protect, restore and sustainably manage nature, leaving it room to recover and thrive. This year's Green Week will act as a milestone on the path to the COP 15 conference in Kunming, China, in October 2020.
The call for partner events is now open, and the European Commission has published guidelines and a registration form.