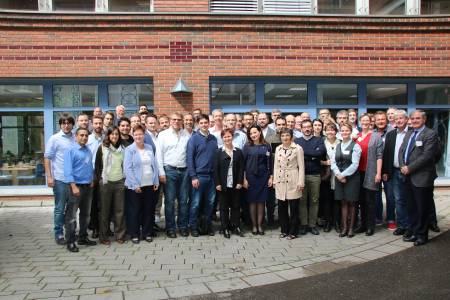 Six months after its start, the European research project STOP-IT has taken its first steps. The project, which brings together 22 parties from across Europe and Isreal, focuses on the strategic, tactical and operational protection of critical water infrastructures against physical and cyber threats.
The work packages have started their work and a project website, accounts on social media and a project brochure have been released to inform interested parties about the background, progress and the results of the project.
The STOP-IT team identifies current and future risks and co-develops an all-hazards risk management framework for the physical and cyber protection of critical water infrastructures. Prevention, detection, response and mitigation of relevant risks at strategic, tactical and operational levels of planning will be taken into account to generate modular solutions (technologies, tools and guidelines) that will be embedded into an integrated, scalable and adaptable modular software platform.
Within Communities of Practice (CoPs), STOP-IT provides space for an effective participation, communication and learning between research and development experts, technology providers and water utilities in order to co-develop a risk management framework for physical and cyber protection of critical water infrastructures. CoPs will bring together relevant stakeholders and experts for given security issues, developing a common understanding of the advantages and disadvantages of various options for tackling different kinds of threats.
There already have been first meetings of local CoPs in Norway, Israel, Spain and Germany with the purpose to set the base for the work in the upcoming years, discuss strategies and find a common ground to work on.
For more information about the project or the CoPs, please subscribe to the newsletter on our website or follow us on social media:
Twitter
Facebook
LinkedIn