Event posted by

Nadine Moreby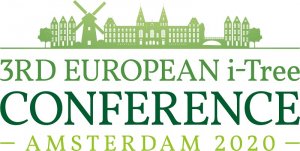 Wednesday, 18 November 2020 - 0:00

to

Thursday, 19 November 2020 - 0:00 (Europe/Brussels)
Join us at the 3rd European i-Tree Conference, which will be held in the beautiful city of Amsterdam.
Come and hear David J. Nowak, PhD (i-Tree programme lead), and Dr Cecil Konijnendijk van den Bosch (Professor of Urban Forestry) talk about the importance of urban forests in light of climate change and how i-Tree can be utilised to help secure funding for green infrastructure.
Our other speakers will cover, amongst other topics, how i-Tree has been used to promote urban forests globally, and how communities have been engaged in active forest management.
On day 2, we will be hosting an i-Tree workshop, which will be followed by a cruise, during which you will be able to see the beautiful canal-side trees of Amsterdam.
We look forward to welcoming you!