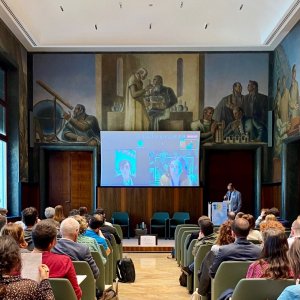 NetworkNature supports local network development to build long-lasting structures for NBS uptake, foster capacity building and knowledge exchange, build relationships and new partnerships, and address local specificities of barriers and opportunities for NBS. During the NetworkNature project, 6 NBS Hubs were launched - Nordic Region, Hungary, Portugal, Ukraine - and most recently in Italy and Poland, expanding this growing network of networks.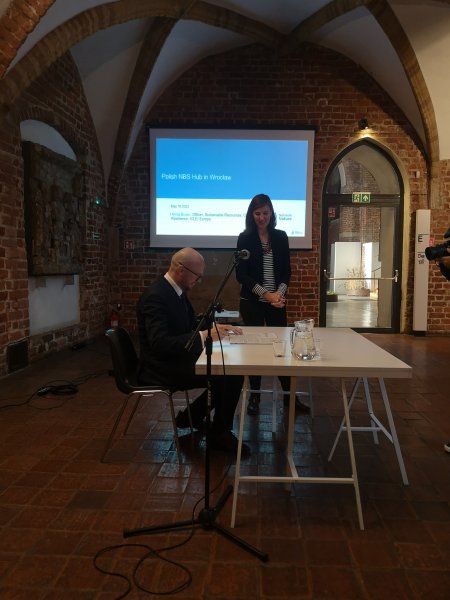 In May two NbS hubs launched in Rome, Italy and Wroclaw, Poland. The NBS Italy Hub has cleverly united under the slogan, Be Innovative, be nature-based. It launched at the Consiglio Nazionale delle Richerche in Rome, and is coordinated by the Italian National Council of Research, Institute of Research on Terrestrial Ecosystems of the CNR. The Hub is composed primarily of municipalities and research institutes, engaged through a screening of the main Italian partners involved in the EU-funded NbS projects (until 2020). The next step will be to engage the private sector, NGOs, and additional actors so as to make research and knowledge available to all actors working on NbS. The Polish NBS Hub in Wroclaw is coordinated by the City of Wroclaw where it launched in  the Museum of Architecture with over 60 attendees interested in NBS and blue and green infrastructure representing universities, cities, and professional associations of landscape architects and planners. The work of the Polish Hub targets urban ecosystems, with the intention of exploring other needs in the future.
At the Polish launch, Deputy Mayor, Jakob Mazur signed the official commitment letter to create the collaboration with NetworkNature to mainstream and upscale policy and implementation for NBS throughout Poland. To this regard, Mayor Mazur addresses the high potential to arise from this collaboration in Wroclaw, noting, 'Wrocław is the city that has the ambition and experience to face the challenge and become a hub implementing NBS together with our citizens. Today we already know that their implementation, due to the climate crisis, has become a necessity, and on the other hand they are solutions close to our thinking about the city. And all this is based on knowledge, research and the Wrocław scientific world, which is our partner in this project'.
Attendees also had the opportunity to visit a NBS project site from the, GrowGreen project, which demonstrates concretely the power of nature to enhance the usability and livability of public and community space in parks, along streets, and adjacent to public housing.
Following these two successful launches, representatives from Hungary, Ukraine, Italy, Spain, Portugal, and Caucasus NbS hubs convened in Brussels at the NetworkNature annual event at Flagey, where a complete programme of workshops, panels and discussions took place. The hubs day strengthened the resolve of those present to mobilise for regional transformation through nature-based solutions.
Learn more about the NBS hubs.
Hear more from the voices of the hubs in this IUCN resource.