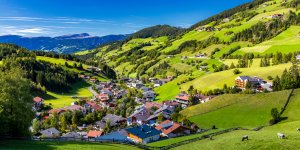 Tuesday, 12 October 2021 -

15:30

to

17:00 (Europe/Brussels)
This webinar series organised by the European Business and Biodiversity Platform provides an overview of recent developments in the field of biodiversity data for businesses and financial institutions. The first three webinars will present examples of currently available and well-performing data sources on biodiversity impacts and dependencies, as well as innovative and promising biodiversity data collection techniques. Particular emphasis will be put on business applications, e.g. which type of internal decision-making can be supported by which data and which data collection techniques? Each of these webinars includes concrete examples on how businesses have applied biodiversity data. The final webinar will focus on remaining challenges and invites businesses to participate in a debate on how the accessibility, infrastructure and quality of data can be improved.
This series consists of four webinars:
Tue. 12 October, 3.30-5.00pm CET
Tue. 19 October, 3.30-5.00pm CET
Tue. 26 October, 2.30-4.00pm CET
Thurs. 28 October, 3.30-5.00pm CET

The webinar series will cover the following topics:
How to identify potential impacts on protected areas and protected species? How are dependencies on natural capital identified? IBAT and ENCORE can help to address these questions. A dedicated webinar explains how to use these tools, how they are complementary and how to access the STAR Metric through IBAT.
Over the past years, remote sensing became an indispensable data collection technique in many domains. State-of-the-art methods regarding monitoring of natural resources and tracking of animals will be presented and discussed in detail, with a focus on how they can support corporate biodiversity measurement.
Can biodiversity be assessed by analysing a water or soil sample? What is eDNA, how does it work and how can it be used? How can it help businesses in collecting and interpreting biodiversity data, both in marine, freshwater and terrestrial environments?
How are sound waves linked to biodiversity? What is acoustic diversity? Bioacoustics are adopted for monitoring animal species occurrence, location, morphology and more. This innovative technique is on its way to becoming essential for documenting and protecting biodiversity.
Which evolutions in the field of open-source biodiversity data platforms are going on? Which are remaining obstacles and how can these be addressed? Are there specific approaches in the field of biodiversity data collection for financial institutions?