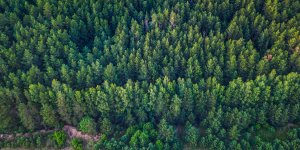 Friday, 16 October 2020 -

14:00

to

15:30 (Europe/Brussels)
Nature-based solutions can help to bring life and integrity back to damaged ecosystems to improve wildlife habitats, protect soils and watersheds, support economic resiliency, and better confront a changing climate. As part of Green Week 2020, this webinar is to engage government and civil society representatives in a panel discussion to share knowledge and ideas that inspire action to upscale Nature-based Solutions in Europe and globally, including as part of green recovery plans being developed in response to the global COVID-19 pandemic.
The speakers include:
Ms Chantal van Ham, EU Programme Manager - Nature Based Solutions, IUCN European Regional Office
Ms Elena Visnar Malinovska, Head of Unit - Climate Adaptation, DG Clima, European Commission
Ms Erica ten Broeke, Landscape Manager, Commonland
Dr Janice Weatherley-Singh, Director – EU Strategic Relations, WCS EU
Mr Zacharie Mechali, Senior Advisor/Deputy – Department of Ecological Transitions and Natural Resources, Agence Française de Développement
The webinar will be moderated by Ms Hilde Eggermont, Coordinator of the Belgian Biodiversity Platform / BiodivERsA Vice Chair.