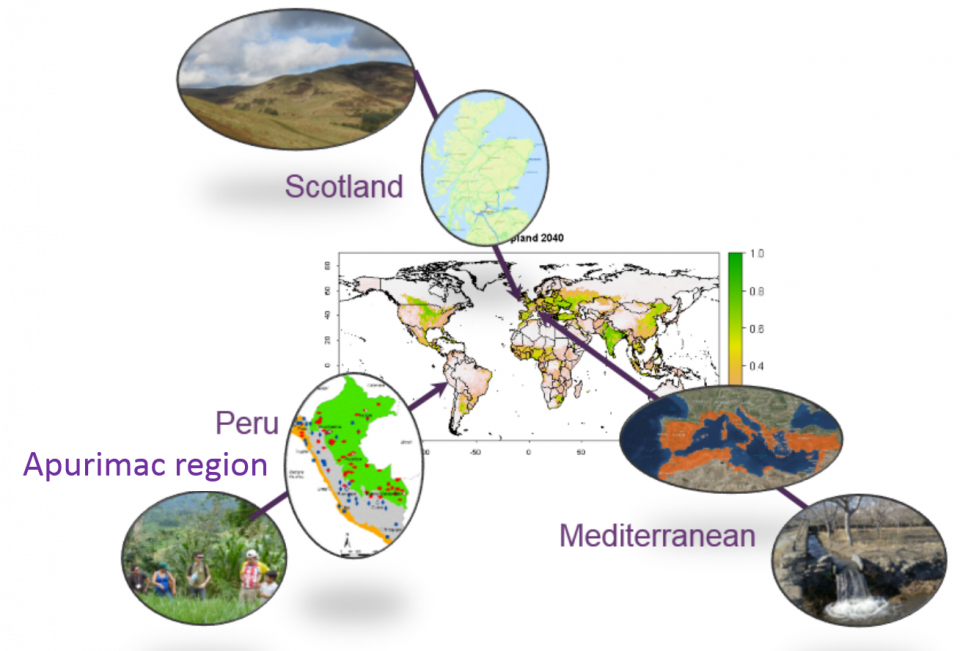 Area characterisation:
The exemplar operates on different scales. Global land use and ecosystem models are used to identify areas of potential synergetic implementation of biodiversity conservation or climate mitigation and adaptation. Similar goals are followed in three regions including Apurimac San Miguel National Park (Peru), in Scotland and a circum-Mediterranean case study.
Objective:
This exemplar aims to identify and communicate areas and management solutions that synergistically support biodiversity conservation and climate change mitigation, as well as the growing demand to feed an increasing global population, using the ecosystem services concept.
Lessons learned:
Stakeholders should use the tools developed in OPERAS because of their strengths compared to other available resources. From the Userboard meeting 2014 it became clear that these strengths need to be identified and pointed out by the global exemplar.