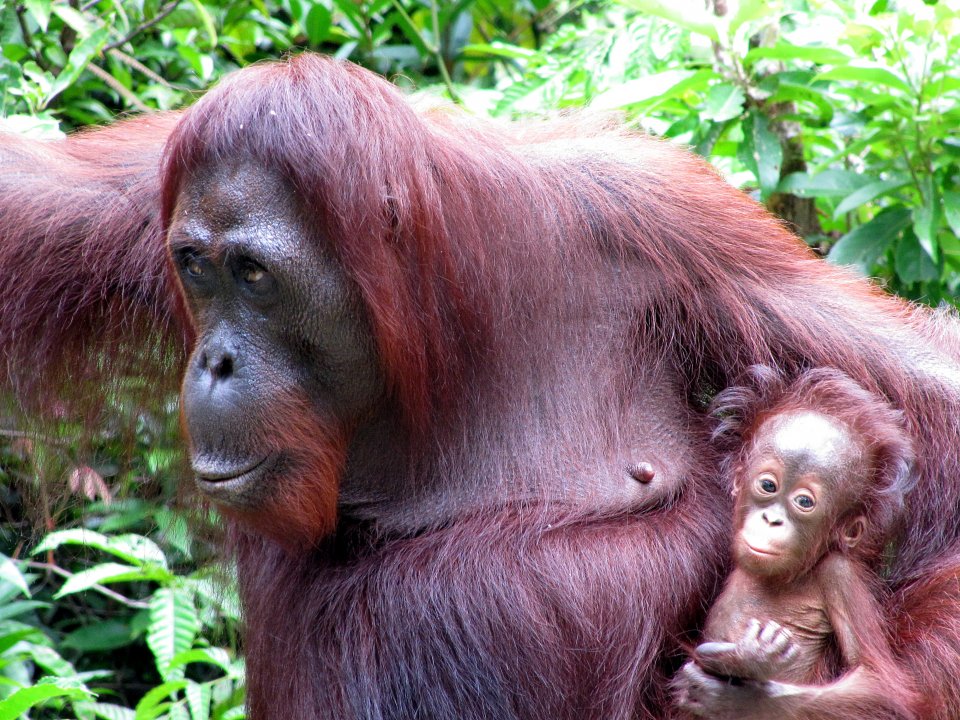 Area characterisation:
Fieldwork was conducted in the Kapuas Hulu regency in the Indonesian province of West Kalimantan. The study area spans ca. 31,000 km2 of mostly forested land where altitude ranges from 0 to ca. 2000 masl. This Bornean forest-agriculture landscape has been shaped by swidden agriculture, rubber tapping, and logging, where various levels and types of disturbance have created a fine mosaic of vegetation from food crop fields to natural forest. In 2003, Kapuas Hulu was declared a conservation area by the local government, a commitment to improved natural resource management and ecosystem functionality preservation.
Objective:
We analyzed relationships between biodiversity and ecosystem services. We surveyed vegetation and monitored soil loss in various land uses to assess, model and map tree diversity, soil erosion control, and climate change mitigation.
Potential impacts/benefits:
The study increases our understanding of the relationships between biodiversity and ecosystem services in tropical forests. Because natural forests host a unique diversity of trees and produce high levels of ecosystem services, targeting carbon stock protection, e.g. through financial mechanisms such as Reducing Emissions from Deforestation and Forest Degradation (REDD+), can synergistically provide benefits for biodiversity and a wide range of other services.
Transferability of the result:
Methods and findings are relevant to tropical forest areas. Understanding how carbon and biodiversity vary across tropical forest landscapes is essential to achieving effective conservation of their respective hotspots in a global context of high deforestation. Whether conservation strategies aimed at protecting carbon hotspots can provide co-benefits for biodiversity protection, and vice versa, highly depends on the extent to which carbon and biodiversity co-occur at the landscape level.
Lessons learned:
Biodiversity and ecosystem services were highest in natural forests. Logged forests produced services similar to those of natural forests. Land uses related to swidden agriculture largely outperformed oil palm or rubber monocultures in terms of tree species diversity and service production.