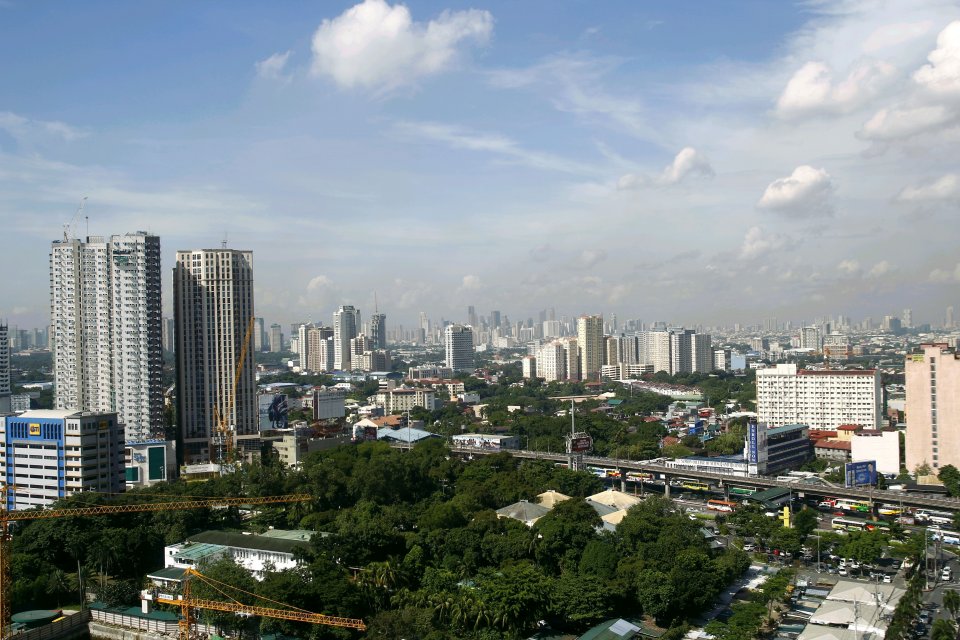 Area characterisation:
Rapid urbanization in the Philippines has given rise to many challenges as increasing infrastructure developments contribute to reduced open spaces and increased energy consumption.
LLDA is a governmental agency in the Philippines. Its mission is to ensure the development and balanced growth of the Laguna Lake area while providing environmental management, control, and preservation of the quality of human life and ecological systems
Objective:
Rapid urbanisation in the Philippines has given rise to many challenges as increasing infrastructure developments contribute to reduced open spaces and increased energy consumption.
Both the public and private construction sectors are responding by reshaping the cityscape and designing building structures that are as environmentally responsive as they are beautiful and compact. Now, buildings should not only be sturdy and spacious, they should also be efficient in energy consumption and adaptive to the changing environment.
LafargeHolcim Philippines (LafargeHolcim) has partnered with SIKA Ag, a manufacturer of specialty chemicals for construction and industry, to develop an innovative green roof solution.
LafargeHolcim supported LLDA's mission to protect the Laguna Lake area and be an exemplary environmental steward by providing innovative technology products for the LLDA's new building.
Actions:
Reflecting the critical mandate of the LLDA to protect the country's largest freshwater lake, the LLDA building features its own water treatment facility, material recovery facility, and a rain collection system that can hold 60,000 gallons of water. In order to be certified by the Building for Ecologically Responsive Design Excellence,several greened areas have been installed in the building: two "pocket gardens" in intermediate levels and agreen roof (Bio Roof) which covers an area of 208m2.
The herbaceous plants and grasses are carefully chosen to regenerate themselves and stand up to extreme variations in heat and water availability.
In addition to the green roof, the project will also include other ecological features such as a wetland area for natural treatment of stormwater onsite and creating a cooling effect in the areas surrounding the building. Thanks to this wetland, the building won't have additional impact on municipal drainage systems. This wetland area will also act as a small-scale representation of the ecological processes that occur in Laguna Lake and will be used for educational purposes for visitors.
Potential impacts/benefits:
Green roof systems are a natural solution to help reduce the environmental impacts of new and old buildings; they are not significantly more expensive than a conventional concrete roof (representing 0.5% of the total building costs) and they provide numerous benefits.
The Bio Roof is integrated within the building's structure. Its vegetative layer protects the waterproofing membrane from climactic extremes, which allows for reduction in maintenance and the reduction in size of stormwater handling facilities:
The reduction in maintenance occurs because the green roof protects the waterproofing membrane from climatic extremes, UV exposure and mechanical damage, so the life span of the roof is then significantly increased.
The reduction in demand placed on facilities appears at city (or district) level to handle volume of stormwater. The green roof acts as a sponge, capturing 25 to 90 percent of the rainwater (which can be used for non-potable needs), thus reducing the volume of water needed to be handled bythe drainage systems.
In addition to these monetary benefits, ancillary benefits include:
According to Engineer Erickson De Guzman Facilities Manager of LLDA, the Bio Roof has also now become a focal area in the LLDA. "We have held flag ceremonies there, as well as conferences and other official functions," he relates, adding that employees often go to the roof to take a breather from work and to relax.
Rainwater, collected within the substrate for plants, helps cool the atmosphere when the temperature rises, as the water in the soil evaporates, reducing heat island effects.
Insulating properties of our green roof system improve the energy performance of a building over its lifetime, reducing the demand for heating and cooling
Green roofs contribute to improved air quality; and have the ability to neutralize the pH of the rainwater run-off.
By providing living space for plants and animals, particularly mobile species such as invertebrates and birds, the green roof serves as reservoirs of biodiversity in urban areas
NBS benefits
Developing climate change adaptation; improving risk management and resilience
Increase infiltration / Water storage
Reduce drought risk
Reduce flood risk
Reduce load to sewer system
Reduce run-off
Reducing temperature at meso or micro scale
Developing climate change mitigation
More energy efficient buildings
Reduction of energy in the production of new buildings and building materials
Greater ecological connectivity across urban regenerated sites
Increase Biodiversity
Increased cultural richness and biodiversity
Enhancing sustainable urbanisation
Changing image of the urban environment
Improve air quality
Improve water quality
Increase accessibility to green open spaces
Increase awareness of NBS solution & their effectiveness and co benefits
Increase stakeholder awareness & knowledge about NBS
Increase well-being
Increase willingness to invest in NBS
Provision of health benefits
Reduce costs for water treatments
Transferability of the result:
The LLDA building will be followed by other buildings in the Philippines and elsewhere in the world.
Lessons learned:
This system provides many benefits to a building's aspects, including improved cooling, better energy efficiency and water management, and the conversion of idle roofs to green spaces.
Having historically worked primarily with contractors, LafargeHolcim was challenged to enter the process of building design from the planning and pre-design stages, to begin discussions with other key players , such as landscape architects, environmental consultants, and structural engineers.
Contacts:
Jim Rushworth,
Vice President
Environment & Public Affairs
Quarries, Aggregates & Concrete