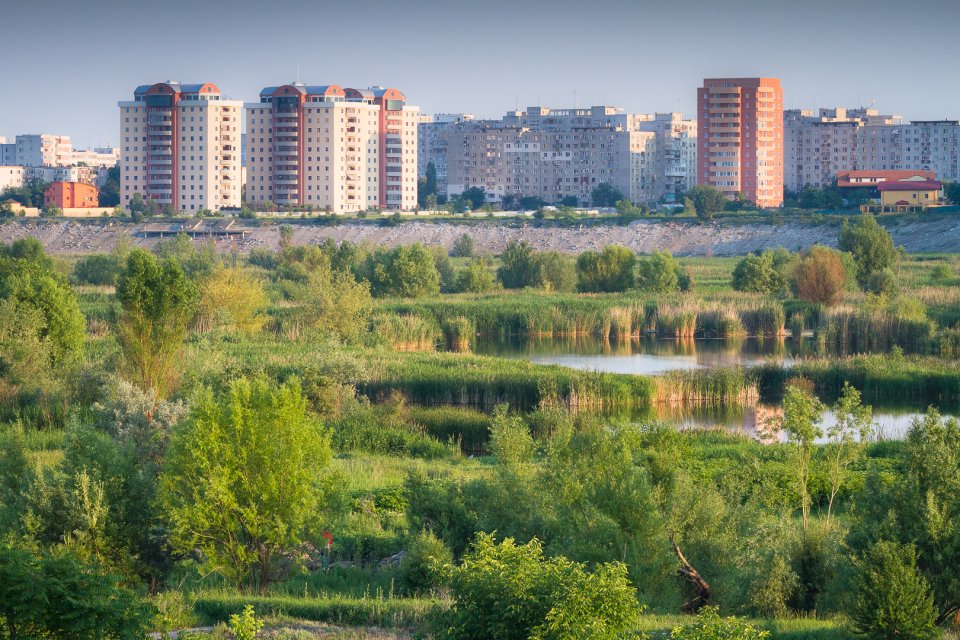 Area characterisation:
The area used to be a village (including an Orthodox monastery) before the Communist dictator Nicolae Ceausescu decided to turn it into a lake. The structure had some leakages and was never filled with water. Currently, it is a wetland; natural springs are the source of water.
Actions:
Nature colonized gradually a void area turning it into a wetland. An association (NGO) managed to convince the national authority (Ministry of the Environment) to declare it a protected area, called in the Romanian legislation "Natural Park" (IUCN, V), the only one in Bucharest.​
Potential impacts/benefits:
Green space management (including enhancing/ conserving urban biodiversity
Increase accessibility to green open spaces.
Changing the image of the urban environment.
Increase awareness of NBS solution & their effectiveness and co-benefits. Increase Biodiversity.
Increase the quality and quantity of green and blue infrastructures.
Improve connectivity and functionality of green and blue infrastructures.
Increase achievements of biodiversity targets.
Increased cultural richness and biodiversity.
Carbon sequestration and storage.
Transferability of the result:
Depends on the national legislation on protected areas and the way they can be established.
Contacts:
A_Petrisor (ThinkNature user name)