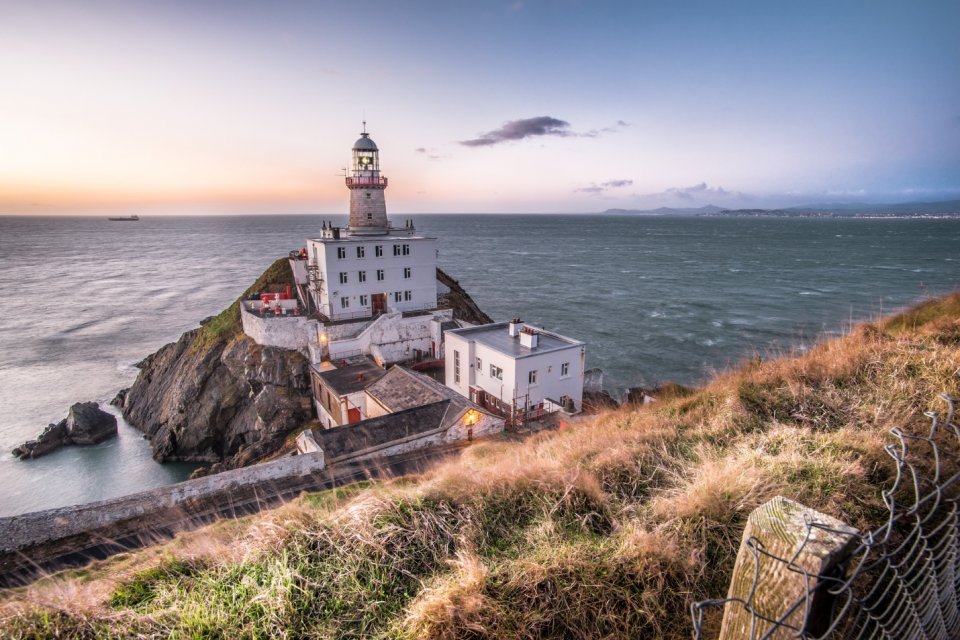 Policy challenge(s)/questions:
The main settlement in Ireland is the capital city of Dublin (Figure 1), which has a population of 1.2 million persons, nearly 1 in 4 of Ireland's population. Dublin is supported regionally by key strategic county towns and an extensive rural hinterland, the population of the Greater Dublin area is approximately 2 million persons.
The Dublin City Region has a wide range of important terrestrial, coastal and marine habitats, extensive green areas and parks (the Phoenix Park in Dublin city is one of the largest walled city parks in Europe at 707ha, the Wicklow Mountains National Park, a UNESCO Biosphere (Dublin Bay Biosphere Reserve) as well as numerous Natura 2000 sites (Figure 2). The eastern seaboard has more than 270km of coastline, inland waterways include the Royal and Grand Canals which run from Dublin to the River Shannon (the longest river in Ireland). The region has a wide variety of heritage including nine Irish Heritage Towns, world renowned historic sites from Dublin Castle to the UNESCO World Heritage site at Brú na Bóinne and medieval monasteries of Clonmacnoise and Glendalough.

Figure 2: Panoramic view of Dublin Bay from Shielmartin Hill (Photograph Cllr. David Healy).
Sustainable strategic urban planning. Development of multi-functional urban green and blue infrastructure and integration in regional planning.
The Eastern and Midland Regional Assembly (EMRA) is part of regional governance in Ireland, covering the administrative areas of twelve local authorities. EMRA is producing a Regional Spatial and Economic Strategy (RSES) which is a strategic plan which identifies regional assets, opportunities and pressures and puts in place the policy responses and recommendations to better manage the planning and economic development of the region. One of the requirements of the strategy is to support the delivery of the national strategic outcomes and policy objectives contained in Project Ireland 2040 – National Planning Framework.
One of the key challenges facing the region is the need for better alignment between population growth, location of residential development and employment to create healthy and attractive places. There is a need to enhance our natural capital and climate resilience and to accelerate a transition to a low carbon economy. EnRoute is highly relevant to Irish Local Authorities in terms of integrating and coordinating green infrastructure management.  The quality of the Environment of the region has a profound impact on human health.
Figure 3: Infographic for the Eastern and Midland Region of Ireland (EMRA)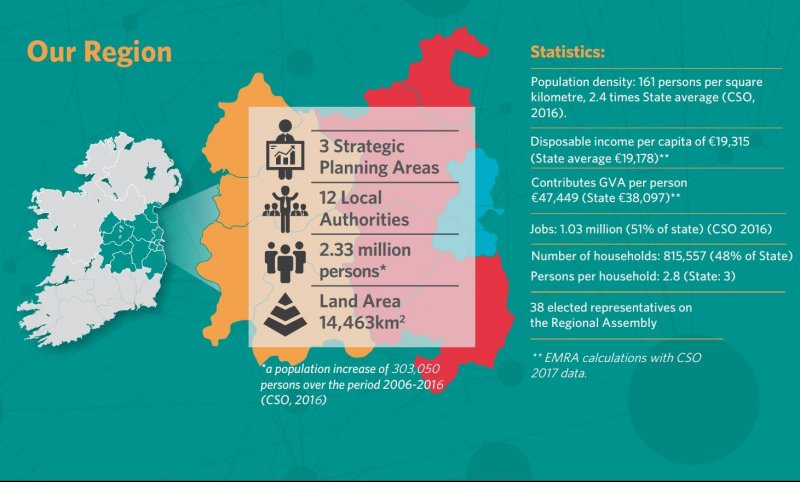 EnRoute policy challenge(s)/question(s)
The region contains some of the fastest growing communities in Ireland and the long-term trend has consisted of residential development moving further outwards from the urban center of Dublin. Green infrastructure plays an important role in the creation of healthy and attractive places to live. Water supply in the Dublin City Region is at critical levels. The transition to a low carbon and climate resilient economy is a key challenge in the future. The need for more sustainable management of water, waste and other environmental resources is a national priority. Challenges in the region relate to water, urban waste water treatment and localized air quality issues.
There is a growing awareness of the wide range of important services which natural ecosystems provide. Green infrastructure has a vital role to play in the future development of the region. Through improving ecosystem services the region can enhance its climate resilience, improve natural flood defenses, store carbon and provide a habitat for a diverse range of flora and fauna.
Process:
The Dublin City Region Lab focussed on the on the Greater Dublin Area (including a number of urban areas in adjacent counties).
The Irish project team included the Eastern and Midland Regional Assembly, the National Parks and Wildlife Service (NPWS) of the Irish Government Department of Arts, Heritage, Regional Rural and Gaeltacht Affairs, the Irish Government Department of Housing, Planning, Community and Local Government, local Authorities (LAs) and the Dublin Bay Biosphere Partnership. The Irish project team benefitted from the involvement of partners a wide range of partners operating at national, regional and local scales.
A survey was administered to Green Infrastructure practitioners in order to help the Dublin City lab to:
•            Inform the first Dublin Region Lab workshop for local authorities.
•            Understand the interests and priorities of the participating local authorities.
•            Inform the selection of a typology of indicators for assessing green infrastructure.
The survey results were compiled and analyzed and Irish stakeholders then came together at a workshop to identify specific priorities in the region in terms of ecosystem services. From this workshop a list of indicators of importance for the region were developed, this helped the identification and monitoring of strategic green infrastructure assets in the region.
Key indicators available for addressing these question(s):
CICES International Classification system class

Souce/ selected Indicator

Scale (Regional/ Metropolitan/ Urban)

Fit for Purpose

Comments

Hydrological cycle and water flow maintenance (Flood control)

Areas of Land that temporarily store water (Flood Control)

Regional, Metropolitan, Urban

Yes

Regulation and mediation of liquid flows - Land that temporary stores water helping to mitigate flooding

Hydrological cycle and water flow maintenance

Land Promoting Good Water Quality

Regional, Metropolitan, Urban

Yes

This dataset contains a Raster file showing the contribution of land to the maintenance of high water quality, though natural filtration of sediment.

Surface /  ground water for drinking

Rivers Ecology Monitoring Results

Regional, Metropolitan, Urban

Yes

The biological quality of Irelands rivers are surveyed by EPA Scientists every 3 years on a rolling monitoring program. Biological quality is rated on a five point scale known as the Q Value system. A value of 1 is poor, and a value of 5 is excellent.

Physical use of land/seascapes for nature based recreation and community activities

Irish Planning General Zone Types (GZTs) relating to Green Infrastructure.

Regional, Metropolitan, Urban

Yes

G1    Open space, park

G2    Walkway, cycleway, bridle path

G3

  Conservation, amenity or buffer space, corridor/belt, landscape

   protection

G4    Active open space 

G5    Mixed/general 'green'/recreation/conservation, other
Key results:
Flood control
Water management is a highly important in the region for industry, human health, flood control, agriculture etc. Supply of water, particularly during the summer is an issue in the East of Ireland, water shortages can be expected to increase in future with global climate change. The region will be increasingly dependent on external sources of water. Flooding is a big issue, not just inland flooding but coastal flooding. Retaining water upstream of urban areas should be a priority for flood alleviation.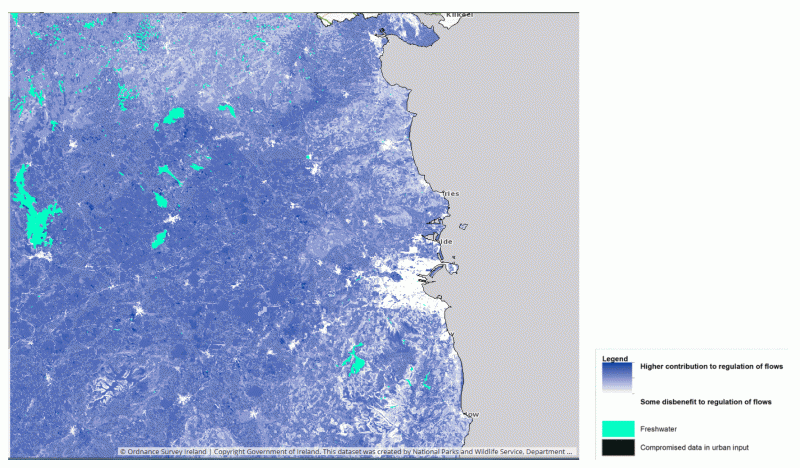 Figure 4: Map of land that temporarily stores water in the Dublin Region City Lab (Ordnance Survey Ireland, Copyright Government of Ireland. This dataset was created by the National Parks and Wildlife Service)
Darker colors in Figure 4 represent areas that aid in retaining water. The lighter colors represent areas where water moves quickly therefore contributing to flood risk. This map shows where the environment is helping to slow the movement of surface water run-off over the land into rivers and where is most at risk of flooding. This data helps identify areas of green infrastructure that play an important role in flood mitigation and areas which require the development of Green Infrastructure.
Figure 5: Map of land that contributes to promoting good water quality in the Dublin Region City Lab (Ordnance Survey Ireland, Copyright Government of Ireland. This dataset was created by the National Parks and Wildlife Service)
Water quality regulation
The darkest colors in Figure 5 represent land that contributes most to filtering sediment from the water and, therefore improving water quality. This map highlights areas that regulate and maintain good condition of freshwater. The map is intended for use at a strategic scale for the identification of the most important regional assets which contribute to good water quality.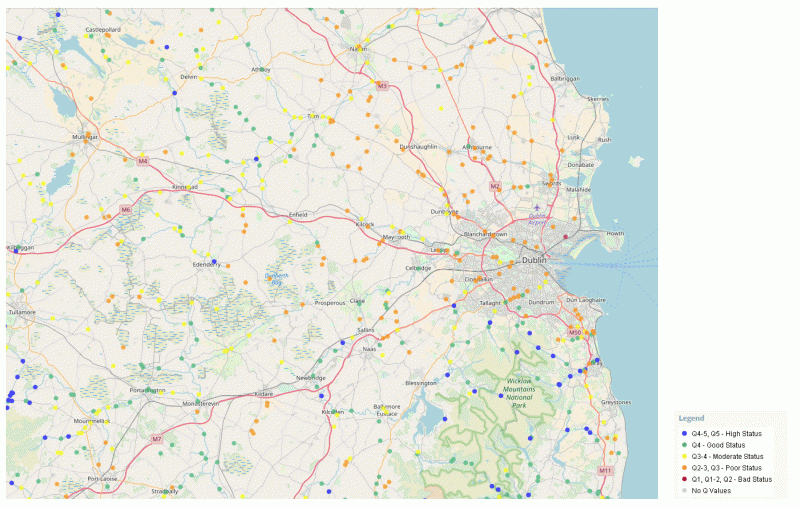 Figure 6: Rivers Ecology Monitoring Results for the Dublin Region City Lab (Ordnance Survey Ireland, Copyright Government of Ireland. This dataset was created by the Environmental Protection Agency)
Figure 6 presents the water quality at monitoring stations based on the Irish Environmental Protection Agency rating system for the sensitivity of macroinvertebrates to pollution. It is primarily an indicator of organic enrichment as indicated in the table below. This data helps identify areas of good or poor water quality and the location of pressures on water sources.
| | | |
| --- | --- | --- |
| Q Value | WFD Status | Pollution Status |
| Q5, Q4-5 | High | Unpolluted |
| Q4 | Good | Unpolluted |
| Q3-4 | Moderate | Slightly polluted |
| Q3, Q2-3 | Poor | Moderately polluted |
| Q2, Q1-2, Q1 | Bad | Seriously polluted |
Recreation
Figure 7 shows a map of the distribution of green space for recreation and conservation in the Greater Dublin area.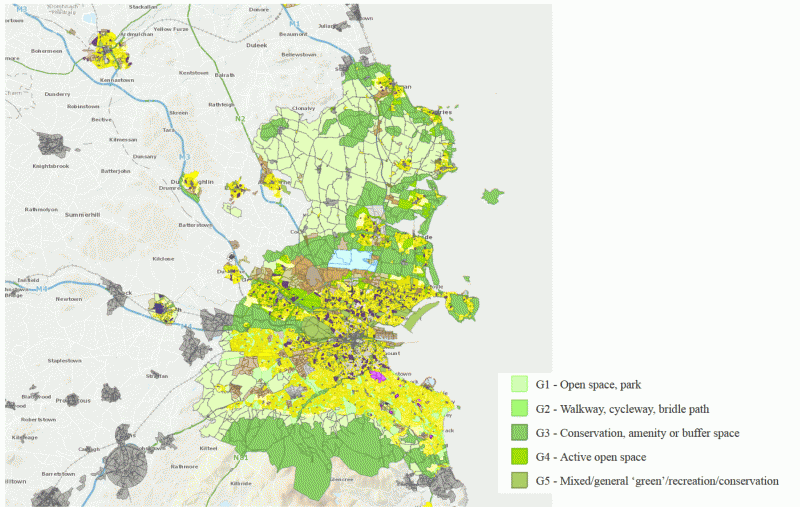 Figure 7: General Zone Type for the Dublin Region City Lab (MyPlan, Copyright Government of Ireland. This dataset was created by the Department of Housing, Planning and Local Government)
Each separate zone in a development plan or local area plan is classified into a General Zone Type (GZT). The categories of GZT G1-G5 are zones which feature for green, recreation and conservation related use (Figure 7). This layer identifies existing green infrastructure assets. The 4 Dublin local authorities have the GZTs for the entire county mapped, other counties only have the urban areas mapped. 
Policy relevance:
The analysis allows for the identifying strategic Green Infrastructure Assets of importance in the Eastern and Midland Region in terms of water quality:
Land that temporarily stores water
The mapping emphasizes their importance in relation to promotion of good water quality and temporary storage of water. The upland peatlands in the Dublin and Wicklow Mountains and the peat bogs in the Midland counties of Ireland have an important regional role as carbon sinks but also offer combined energy and amenity potential. There are opportunities to connect bogs and peatlands particularly in the midlands of Ireland. Disused railway lines and canals represent an opportunity to connect important assets for the development of a greenway network. This mapping shows how wetlands hold water upstream, soaking up water during wet periods and releasing it slowly which can delay flooding further downstream. This helps protect urban areas from the adverse impacts of flooding with potential to mitigate some climate change impacts. In urban areas the development of permeable surfaces can play a role in reducing and managing run-off and improving water quality and can provide a local amenity.
Land promoting good water quality
Wetlands play an important role in regulating nutrient retention and pH buffering. In addition many peatlands and bogs are rich in biodiversity. Agriculture is still by far the dominant land cover approximately 66%, wetlands and peatlands cover approximately 20%, forestry approximately 11% and settlement approximately 1.5% and other about 1.5% of land cover nationally. Land management practices can affect water quality positively or negatively, this mapping has identified land that plays an important role in promoting good water quality which should be preserved due to this important function.
General zone types (GZTs) Classification scheme
Habitat loss, fragmentation and degradation are the most significant threats to species that occurs in Ireland. The general zone types mapping provides an indicator of potential land use change and trends for the rate of change of land development. Monitoring of land use change over time is useful for the determining habitat loss and fragmentation
Ecologic water quality
While the overall quality of our ground and surface waters in the region is relatively good there are serious issues around the discharge of untreated waste water or raw sewage into water bodies. Waste Water discharge and surface water runoff has also led to incidents of poor bathing water quality. Contamination of groundwater continues to be a problem particularly in areas with limited natural drainage and there are also pressures on coastal and transitional waters, although there has been a reduction in the level of seriously polluted waters. The Rivers Ecology Monitoring Results identifies catchments in which there are water quality issues, from this targeted mitigation measures can be devised.
Conclusions:
The mapping has provided useful information in terms of how to strategically plan GI in order to address multiple benefits. The EnRoute Dublin City Region lab created an opportunity to better communicate the benefits from urban green space for recreation. However, more effort and case studies are needed to convince policymakers of the added value of proper management and integration of green infrastructure. In Ireland EnRoute has enhanced contact between communities at local, regional and national level in order to exchange experiences and knowledge.
The outputs from EnRoute are highly relevant to Irish local authorities in terms of integrating green infrastructure management in planning.  At a regional level the outputs help inform the forthcoming Regional Spatial and Economic Strategy. Irish stakeholders came together in a workshop and completed a survey which identified specific priorities in the region in terms of ecosystem services. The Irish project team benefits from the involvement of partners at national, regional and local scales.
Limitations of the approach / data / models used:
There was a general agreement by the Dublin City lab on the benefits of a standardized approach to Urban Green Infrastructure assessment and that the framework and indicators from EnRoute were useful for local authorities in particular. There was an agreement that a regional authority was the right organization to perform a coordinating role in the assessment of UGI.
Due to time and resource constraints this research is limited to a small number of datasets addressing issues related to water quality. The reason for this was that water quality was raised as an important issue in the region during the workshop and in the survey.
Issues that were highlighted in the survey and the workshop include limited funding and staffing levels in local authorities which limit their ability to conduct large scale green infrastructure assessments. Ownership of Urban Green Infrastructure is an issue, a large proportion of UGI in Ireland is in private ownership (private open space) and therefore public authorities have limited capacity to influence such resources. The importance of links between urban areas was emphasized.
Key Performance Indicator: