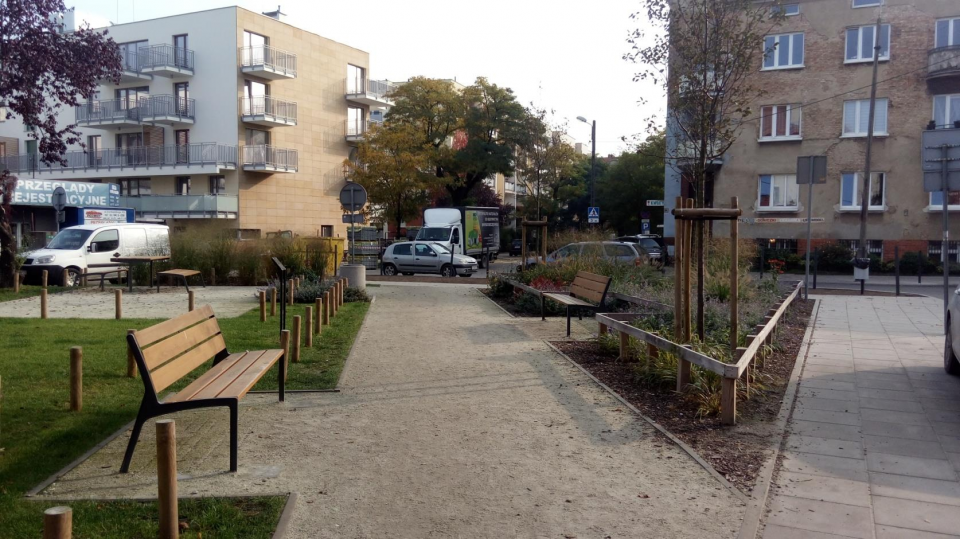 Potential impacts/benefits:
• Green space management: biodiversity/nature conservation complementing/strengthening the ecological structure of the city 
• Public health and wellbeing: reconnecting people with nature to boost mental/physical wellbeing, providing residents with a better quality of life within housing estates through the introduction of unique solutions, designed by the residents themselves and adapted to their needs, increasing the attractiveness of living in the area of revitalization
• Social justice/cohesion: provide spaces for people to come together, taking care of social ties, strengthening social cohesion, stimulating the local community to be active and involved in developing and forming pocket gardens in neglected urban areas, the activation of local society in civic, cultural and economic life, shaping the responsibility of residents for the newly created, common green space, making residents aware of their role and possibilities in creating a neighbourhood
• Climate Change resilience: through Sustainable Drainage Systems and reducing urban heat island
• Potential for economic opportunities and green jobs: added value to developer contribution, more attractive live/work environment
 
 
The Jezyce District pocket park is an example of a co-developed urban greening project. The cocreation aspect of the project resulted in a greater nature-based solution outcome than would have been achieved had it not been co-created.
The pocket part was created in the Jezyce district of the city as part of a residential development project. As a condition of the planning consent, the developer was required to enhance a greenspace in close proximity to the development. Design consultation with the local community, prior to the improvements being carried out, identified that residents wanted more than was being proposed. Working collaboratively between the local authority, developer and the community, an agreement was reached whereby the developer would transfer the original costs of the redesign to the local authority and this would be combined with city funds to create an improved scheme.