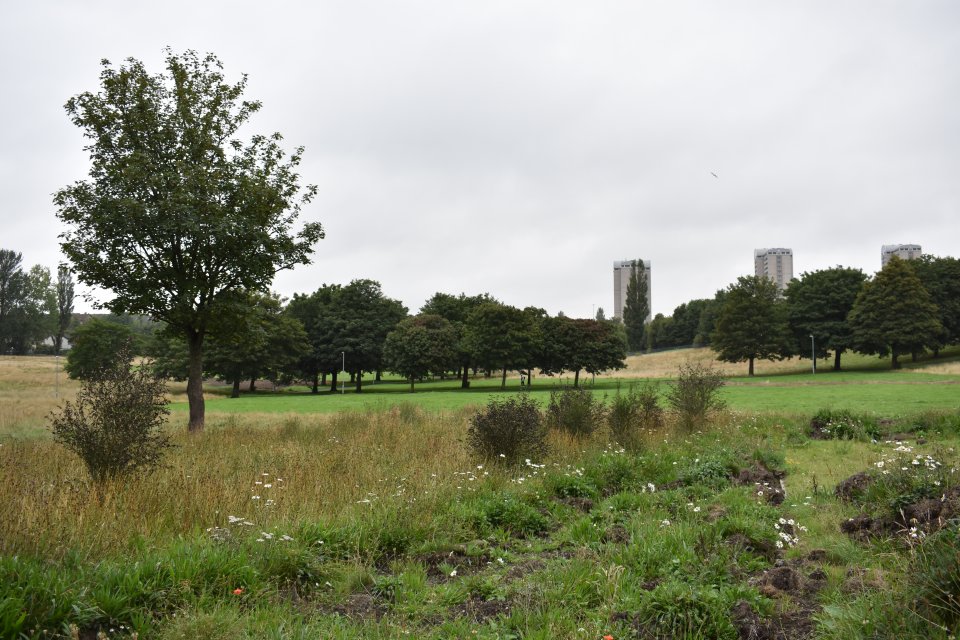 Area characterisation:
The project covers three areas within Greater Easterhouse: Cranhill, Ruchazie and Blairtummock. The project will address key vacant, derelict and underused sites in these areas.  These areas are significant for new development and regeneration over the next decade. The project will benefit 32,000 people living in an area within the 15% most deprived in Scotland. 
Objective:
The project will involve the creation of two green-blue infrastructure corridors which will connect to the large Seven Lochs Wetland Park. The green networks will provide communities in the Greater Easterhosue area with a green connection to the larger wetland park but will also provide them with a local greenspace. 
Key aims:
Create and improve multi-functional and connected greenspaces 
Creation of habitats
Reduce flood risk
Improve health and well-being of local communities
Potential impacts/benefits:
COMMUNITIES
The improvement of local greenspace will provide the communities in the vicinity of the sites with an esily accessible space. This will encourage people to connect with nature, participate in active travel and recreational activities which will increase the health and well-being of the local population. The green network will provide a link between communities and the wetland park, exposing them to blue space and an area which was previously innaccessible for walking or cycling. 
Training and employability programmes will target unemployed people to achieve qualifications, increase skills and confidence and boost employability. 
ENVIRONMENT
The project will create wetland habitats which will attenuate and store excess water from the burn and surface water run-off from rainfall.  The daylighting of the burn running through Cranhill park will re-naturalise the weater course and reduce flooding. Modelling suggests that this will prevent drains overflowing on the nearby M8 motorway and remove the possibility of a 65cm deep puddle on the motorway during a 1:200 flood event. 
NBS benefits
Developing climate change adaptation; improving risk management and resilience
Flood peak reduction
Increase infiltration / Water storage
Reduce flood risk
Reduce run-off
Carbon sequestration and storage
Greater ecological connectivity across urban regenerated sites
Improve connectivity and functionality of green and blue infrastructures
Increase Biodiversity
Increase quality and quantity of green and blue infrastructures
Changing image of the urban environment
Improve air quality
Increase accessibility to green open spaces
Increase amount of green open spaces for residents
Increase communities' sense of ownership
Increase social interaction
Increase well-being
Provision of health benefits
Social inclusion