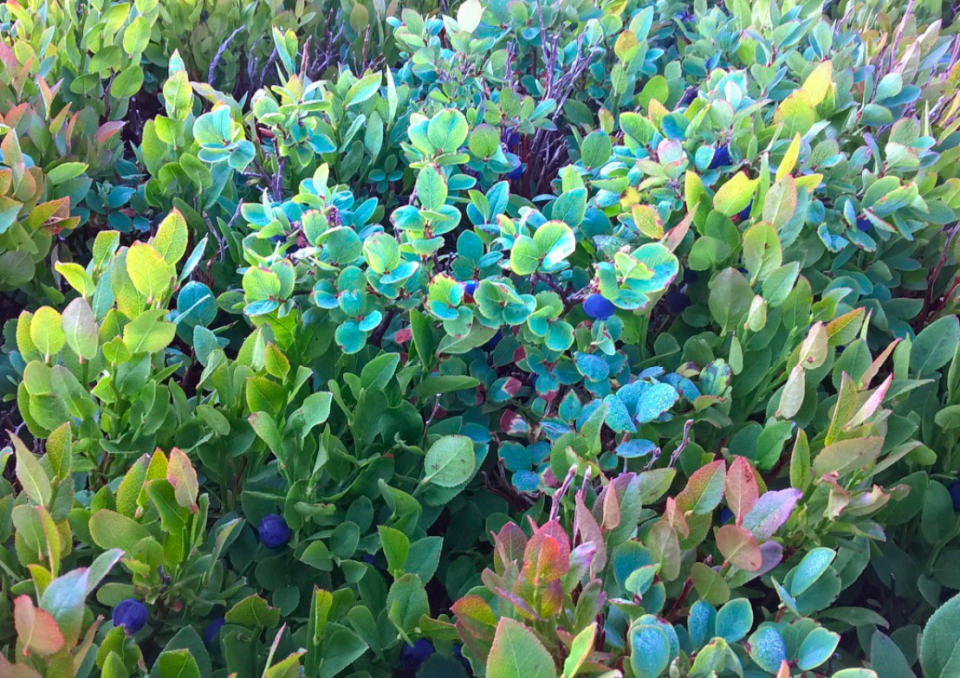 Theme / question:
10 - Marketing
c - How can we better value locally produced resources?
Primary non-wood forest product:
Position in the value chain:
Source:
Personal communication in an INCREDIBLE event (cross-cutting seminar)
Objective:
Emilia Romagna is well known for some gastronomic excellences with European P.O.D. and P.G.I. labels, such as parmesan cheese and balsamic vinegar. However, many other local agri-food supply chains, not recognized with specific labels, don't find adequate visibility in the gastronomic offer of the Region. In order to raise awareness also on these local products, the Modena chamber of commerce decided to create the label "Traditions and Flavours of Modena" that is used to support the promotion of niche gastronomic products, such as wild bilberries of the Modena Apennines.
Keywords
wild harvested
wild blueberries
label
trademark
Forest berries
Context:
In the regional context, wild bilberries represent minor products and their economic impact is negligible compared to other local products, such as parmesan cheese. Nevertheless, several small local supply chains are based mainly on Vaccinium myrtillus L., a wild bilberry species that finds its natural habitat only in some marginal area in the Apennines.
Main results:
Thanks to the collective label/trademark of the Modena chamber of commerce, many local products, such as wild bilberries, gain visibility and their quality is guaranteed by specific procedures and controls. With regard to wild bilberries, in the Apennines of Modena in 2018:
- 141 pickers licenses were released for the professional harvesting by the local authority "Ente Parchi Emilia Centrale";
- 320 tons is the amount of wild bilberries harvested and traded by pickers;
- 9 enterprises (mainly focus on transformation) currently can utilize the label promoted by the local chamber of commerce.
Main practical recommendations:
A label/trademark can contribute to awareness-raising of local minor products. However, behind the label, there should be clear and shared standards, in order to give credibility to the label itself. In the territorial marketing strategy, minor local products can represent an added value and become complementary to the most famous products of a territory.  Apart from the product itself, it is essential to promote synergies among local networks, in order to increase social capital and make more attractive the tourism destination, with local fairs and events.
Impacts and weaknesses:
The trademark was developed also to emphasize and recognize the characteristics of Vaccinium myrtillus L., that finds the best natural conditions for its growth in the northern Apennine mountains. The label represents an essential element of the territorial marketing strategy, to improve the image of some local minor products. However, laws, standards, rules and the monitoring activity necessary to maintain a credible trademark can be very expensive and so not suitable for every situation.
Future developments:
Most of the final consumers are not able to distinguish the different species of bilberries and their origin: cultivated or wild. For this reason, future specific promotional strategies on bilberries of Modena should focus on increasing the awareness of consumers regarding the characteristics of the product, that distinguish one species from another, and the wild product from the cultivated one. Furthermore, several other activities and specific products based on wild bilberries, such as some cosmetics for facial treatment, will be included in the territorial marketing strategy.  Incorporating some of the products that now are under the "Traditions and Flavours of Modena" into more recognizable EU labels is another objective.
Organisation:
Modena Chamber of Commerce
Figure 2: