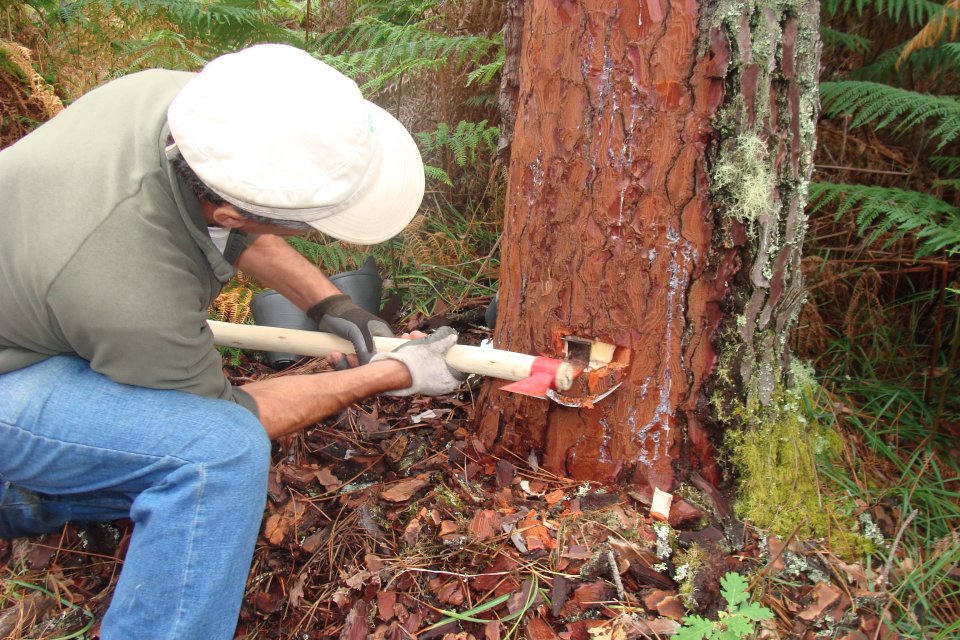 Source:
Personal communication in an INCREDIBLE event (interregional workshop)
Objective:
The Decree-Law nº 181/2015, defines the legal regime for the resin activity and circulation of pine resin in Continental Portugal. The regime requires prior notification to the Portuguese Institute for Nature Conservation and Forestry (ICNF) of resin tapping, resin import and export, resin transportation and storage and resin used by 1st transformation industry. The communication is made online through the Resin Information System (SiResin):
Context:
The SiResin allows the registration of the resin operators: forest owner, resin worker, or others that have activity in the resin commercialization circuit. It is also possible to declare estimates of resin yield for each of the resin activities. SiResin is confidential and free of charges.
With the information collected by SiResin, it is possible to produce statistical information that is important to ensure the transparency of the resin marketing chain and to improve the knowledge of the economic agents of the resin sector. This information can also be used to support decision-making.
Main results:
The SiResin started in April 2016 and, so far, two reports have been written. Principal highlights:
- most of the resin yield comes from maritime pine (Pinus pinaster Ait.) trees; a small percentage of the production comes from stone pine (Pinus pinea L.) trees;
- most registered operators are included in the resin tapping activity;
- only 7 operators declared 1st processing;
- the resin tapping is carried out in the center and north of Portugal and in the south in isolated counties;
- 92% of the number of declarations of resin tapping corresponds to areas where trees are tapped during rotation (minimum diameter, 20 cm);
- during 2016-2018, a total of 5.700 tons of resin was declared as import being 86% from Brasil.
Main practical recommendations:
The success of SiResin depends on the operators' adherence, which should be encouraged.
Declarations made by operators are resin yield estimates as they are made, annually, at the beginning of the season. Validation of estimates at the end of the season should be considered.
Impacts and weaknesses:
The application of the SiResin aims to ensure that the exploitation of the resin is based on good management practices, promoting the vitality of the forest and the increase of resin production, which are essential for the sustainability of the resin sector and regional development. Knowledge of the economic operators involved in the resin yield chain is an important factor in training, preventive and monitoring actions.
The SiResin requires an email address of the resin operators and some familiarity with the use of computers, which may cause operators to become dependent on others.
Future developments:
Make the forms easier to fill in by adding images - that allow species identification - and georeferencing tools, that make it easier to locate areas where resin tapping activity is planned.
Organisation:
Instituto Superior de Agronomia (ISA)
Instituto da Conservação da Natureza e das Florestas (ICNF)
Figure 2: