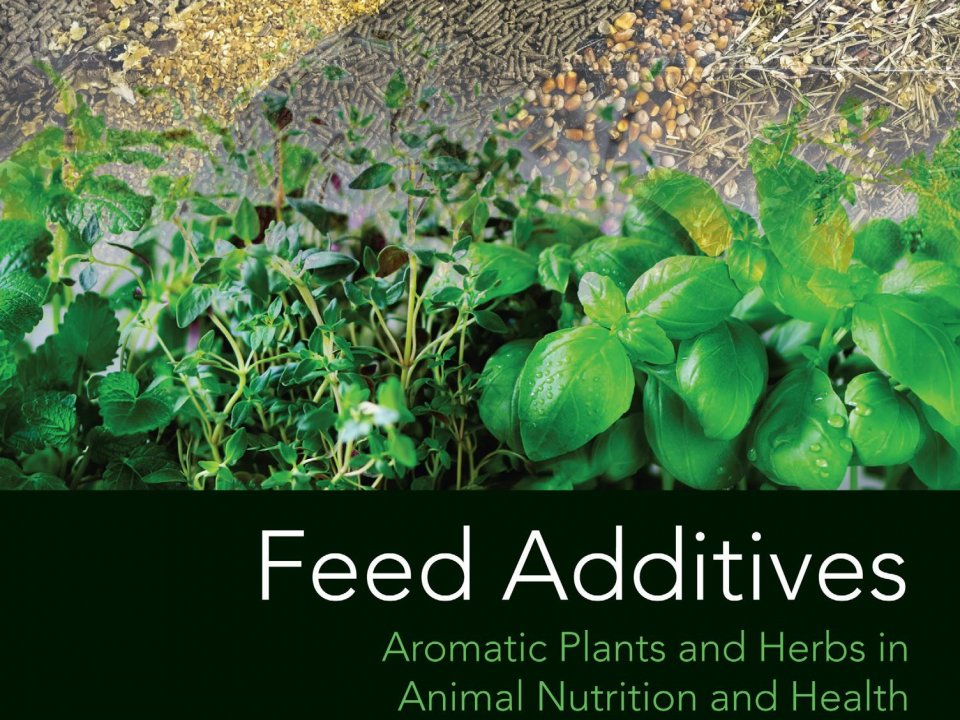 Source:
Personal communication in an INCREDIBLE event (interregional workshop)
Objective:
Nature has been the source of aromatic plants and herbs for thousands of years, and their use as medicines, enhancers of food aroma, preservatives, or cosmetics is well known from antiquity. However, the great development of animal product industry, in combination with the growing consumers' demand for higher quality and more environmentally friendly products during the later years, led the food industry to begin to search for alternative solutions in animal nutrition. The introduction of aromatic plants as natural feed additives can be considered as one of them.
Context:
In this framework, we collected all the current existing knowledge concerning the uses of aromatic and medicinal plants in animal nutrition in one book titled "Feed Additives: Aromatic Plants and Herbs in Animal Nutrition and Health". The book consists of 19 chapters in total and it summarizes the existing knowledge of the use of aromatic plants in animal nutrition.
Main results:
The compilation of the 19 chapters included in this book describe the use of aromatic plants and their extracts as potential vehicles for natural feed additives, e.g., growth promoters as alternatives to antibiotics, antioxidants, antimicrobials, antivirals, immunostimulators, flavorings, pigments on poultry, pigs, dairy animals, and aquaculture. Attention was also paid to the historic use of aromatic plants, their production and sustainable use of the self-grown or cultivated plants and their global distribution. 
Main practical recommendations:
The introduction of natural products as feed additives in animal nutrition can lead to a high-quality and environmentally friendly end products. The access to this knowledge should be essential to everyone who is working on animal breeding; however, the whole procedure has to be done by the supervision of experts in the field.
Impacts and weaknesses:
Feed Additives: Aromatic Plants and Herbs in Animal Nutrition and Health provides a holistic approach to how the aromatic plants can provide an efficient solution to animal health and covers the main categories of animals such as poultry, pigs, ruminants and aquaculture. This book represents an up-to-date review of the existing knowledge on aromatic plants, both in vitro and in vivo and the basis for future research.
Future developments:
By this time, many research projects are running in the field that the book deals with. We are looking forward in the future to publish an updated version of the book, that will incorporate all the new developments and modern trends concerning the use of aromatic and medicinal plants in animal nutrition.
Organisation:
Faculty of Veterinary Medicine
Aristotle University of Thessaloniki
Figure 2: