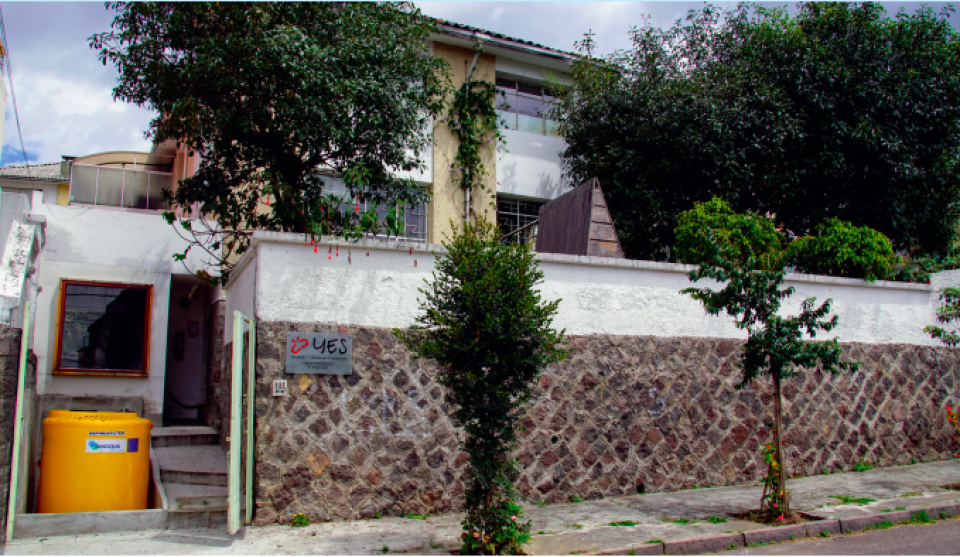 Area characterisation:
Quito is the capital of Ecuador, located on the equator in the Andean region at an altitude of about 2800 m. It has a population of 2.6 million people. Whereas the city is well covered by the municipal sewage network, more than 97 % of the wastewater does not receive any treatment and is discharged, together with rainwater, into local rivers.
Objective:
INNOQUA is a four-year EU-funded Horizon 2020 project. Bringing expertise from multiple disciplines, the 20 project partners are seeking to demonstrate a novel, modular system for wastewater treatment based on the purifying capacity of earthworms, zooplankton and microalgae, operating under real conditions.
Due to its modular configuration, the INNOQUA system can address multiple aspects of wastewater treatment and water re-use in water stressed communities, rapidly expanding cities and industries – both in developed and developing countries. The decentralised approach helps to reduce pressure on inadequate wastewater networks while reducing the water and energy demands of typical centralised wastewater treatments – supporting sustainable development.
Actions:
The INNOQUA project aims to answer the growing need for protection and improvement of natural water resources. This challenge is related to the fact that worldwide, about 2.5 billion people are without sanitation facilities. Still, almost 1000 children under 5 die each day from diarrhoea caused by inadequate water, sanitation and hygiene. In EU, depending on the country, the percentage of EU population connected to central water supply systems ranges from 53.5% to 98.8%. However, despite the fact that the EU Framework Directive (EU WFD) obliges all countries to achieve the "good status of all the waters" in their territories, there is a gap of 10-15% of the population, corresponding to about 20 million rural inhabitants, who will remain without proper sanitation systems after 2015.
INNOQUA, an EU-funded project through the Horizon 2020 research and innovation programme launched in June 2016, aims to meet this challenge by promoting sustainable water sanitation technologies capable of performing a whole water treatment cycle.
These technologies ressemble natural cleaning processes and are based on the purification capacity of earthworms, zooplankton, and alternatively microalgae and sunlight exposure.
In Quito the INNOQUA system consists of a lumbrifilter and a daphniafilter installed on the outflow of a settlement tank. The INNOQUA system treats the wastewater from a multi-family house located in the Miraflores district in the centre of the city. This building hosts ten persons in three apartments and an office. 
Potential impacts/benefits:
Integrate individual low cost, sustainable and biologically-based water sanitation technologies capable of performing a whole water treatment cycle and available in multiple modular configurations adapted to local contexts and markets.
Demonstrate the long term viability of innovative, modular and sustainable solutions for wastewater treatment in a real environment, to support the commercialisation of the proposed solutions in order to encompass pre-commercialisation challenges of innovative water solutions and to start stimulating economic growth, business and job creation in the water sector both inside and outside Europe.
To eco-design and optimise the proposed solutions to increase the sustainable performance of the water sector through an optimised environmental performance (reduced water consumption, increased resource efficiency, reduced carbon footprint, etc.), a socially accepted and affordable wastewater treatment system.
NBS benefits
Reduce load to sewer system
More energy efficient buildings
Reduction of energy in the production of new buildings and building materials
Greater ecological connectivity across urban regenerated sites
Enhancing sustainable urbanisation
Changing image of the urban environment
Creation of green jobs relating to construction & maintenance of NBS
Increase awareness of NBS solution & their effectiveness and co benefits
Increase stakeholder awareness & knowledge about NBS
Reduce costs for water treatments
Transferability of the result:
INNOQUA has installed pilot and demonstration sites in 11 countries (France, Ireland, Italy, Romania, Scotland, Spain, Turkey, Ecuador, Peru, India and Tanzania) to demonstrate the long-term viability of modular and locally sustainable solutions under real conditions. The modules include lumbrifilter, daphnia filter, bio-solar purification and UV lamp. The sites provide a robust platform for scientific research and act as a focus for local training and dissemination activities. 
Financing:
INNOQUA is a four-year EU-funded Horizon 2020 project.
Sustainable Development Goals
6. Clean Water and Sanitation
7. Affordable and Clean Energy
8. Decent Work and Economic Growth
9. Industry, Innovation, and Infrastructure
11. Sustainable Cities and Communities
12. Responsible Consumption and Production
13. Climate Action
16. Peace, Justice and Strong Institutions