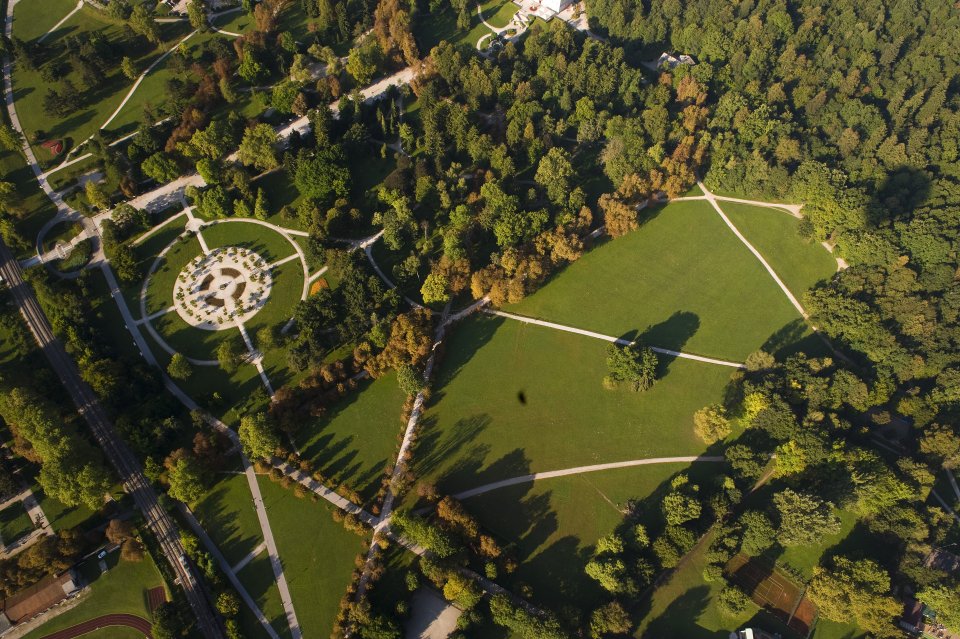 Area characterisation:
Biogeographic region: Continental/Alpine
Surface area: 459 ha
Country: Slovenia
Region/Province: Slovenia
Landscape park Tivoli, Rožnik and Šiška hill is located in the City of Ljubljana, practically in the city centre itself. This nature protected area has a rich history of being a public urban park enhancing health and well-being of citizens and visitors.
Mostly covered by forested area, the Landscape Park comprises a mosaic of different landcover types, forest, public urban park, agricultural land and wetlands, including two relatively big ponds. The recreation area is rich in biodiversity. The area was first protected in 1984, when the then local authorities designated the area a Natural Site of Special Interest in order to conserve numerous natural values and landscape diversity in the heart of an urban area.
In 2015, the Municipality of Ljubljana drafted a new ordinance in order to conserve numerous natural values, extraordinary biodiversity, and the landscape diversity of the area.
Objective:
The Landscape park Tivoli, Rožnik and Šiška hill aims to enhance health and well-being of citizens and visitors while conserving natural values and landscape diversity.
The urban green infrastructure of the Landscape Park area further aims to regulate the urban micro-climate, improving air quality and reducing run-off. 
Actions:
PRINCIPLE UF-NBS (Urban Forests as Nature-Based Solutions) ACTION(S)
Strong visual and landscape amenity
Helps regulate the urban climate and has a mitigating effect on climate change
Regulates urban air quality
Intercepts rainfall and slows water run-off
Is a key element in nutrient cycling
A source of renewable produce
Is a key setting for tourism, recreation, sports training, children's play and part of an active, healthy lifestyle
Provides extensive health benefits
Provides connectivity and links important green areas together
NBS benefits
Increasing infiltration
Reduce run-off
Reducing temperature at meso or micro scale
Greater ecological connectivity across urban regenerated sites
Increased cultural richness and biodiversity
Improve air quality
Increase amount of green open spaces for residents
Increase well-being
Provision of health benefits
Financing:
City, regional general funds:
City budget to cover the cost of the salaries to carry out the yearly programme.
International funds:
Project funds – grant of the Parks Dinarides (WWF)
NBS classification
Large urban public parks
Parks and gardens
local areas for play (LUP)
Woodland play area
Tree rows
Urban forest
ponds
Choice of plants
Contacts:
Andrej Verlič
JAVNO PODJETJE VODOVOD KANALIZACIJA SNAGA d.o.o.
Head of Nature Protection Unit
Sector for public space maintenance - Landscape park Tivoli, Rožnik and Šiška hill management unit
Vodovodna cesta 90, SI - 1000 Ljubljana
T    +386 (1) 4779 792
M  +386 (40) 512 195
Further information
The compilation of this case study description has been funded by the Horizon 2020 CLEARING HOUSE project. This project has received funding from the European Union's Horizon 2020 research and innovation programme under grant agreement No 821242.
Sustainable Development Goals
3. Good Health and Well-being
11. Sustainable Cities and Communities
Key Performance Indicator: