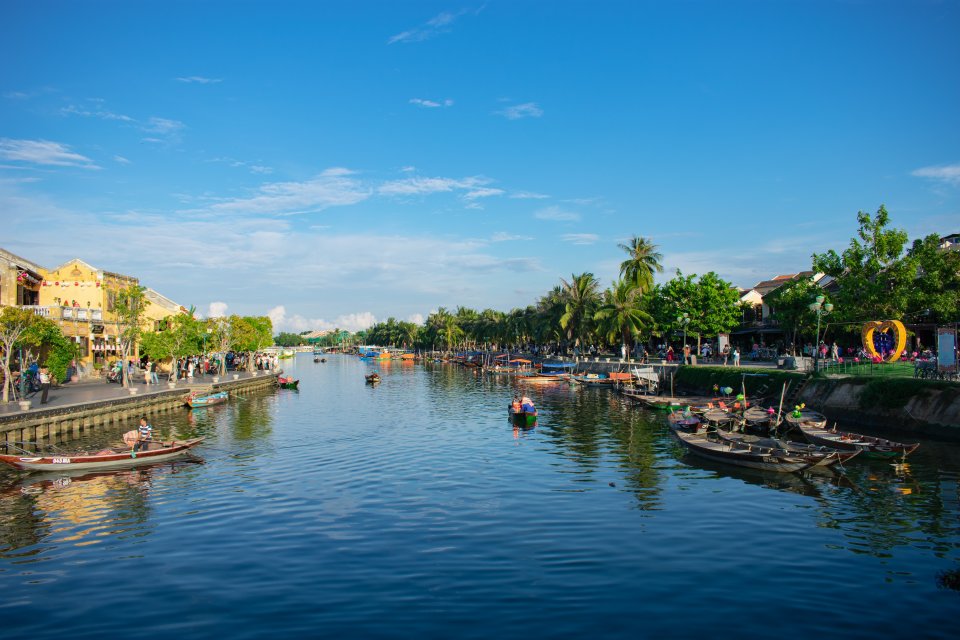 Area characterisation:
Dong Hoi and Hoi An are two cities along Viet Nam's vulnerable central coast, and they have been repeatedly hit by floods and typhoons because of their flat and low topography. They are fast becoming medium-sized cities through tourism, but their urban infrastructure and municipal services are insufficient to meet the existing and future demands. In both areas there is a need to make sure that urban infrastructure development takes climate resilience into account. Both provinces rank highly in the PAPI index about good governance, which is important with respect to the potential large loan sizes. The two project cities have developed significant activities for climate change adaptation planning and green growth activities.
Objective:
The project invests in climate-proof infrastructure to improve urban environments and climate resilience for the Bao Ninh peninsula and along the Co Co river. The aim is developing climate-proofing structures through improvements to stormwater and flood management, erosion prevention, and salinity control.
Actions:
In order to create climate-proof structures, developments will include integrated flood management in the form of buffer zones with vegetation to control water waves and sand dune restoration, an increase in the storage capacity of a reservoir, establishment of a forecasting and warning system and the creation of an evacuation route. The Lai Nghi Reservoir will be protected from the intrusion of salinity. Zoning and vegetation will be introduced to protect the coastal dunes from erosion.
Potential impacts/benefits:
Increment in the economic value of the area and in savings for communities thanks to coastal protection against erosion, improved roads, health services, improved wastewater collection and treatment, protection of water resources from saline intrusion
Sustainable growth in tourism sectors thanks to upgrades to urban infrastructure
Enabling residents to quickly react to floods through real-time information
NBS benefits
Developing climate change adaptation; improving risk management and resilience
Better protection and restoration of coastal ecosystems
Increase infiltration / Water storage
Reduce flood risk
Improve water quality
Sustainable development of coastal regions
Transferability of the result:
Project Cities need to:
 Be located in a Coastal Region (more exposed to climate change change)
Be important tourism centres
Have a good governance, which is important for the potential large loan sizes
Have significant activities for climate change adaptation planning and green growth initiatives
Have relatively flat and  low topography
Lessons learned:
Integrating  climate change with environmental management in urban development requires:
Increased public awareness with campaigns
Involvement of local authorities and government
 Domestic connections as a part of the project formulation for new or existing projects
Financing:
The project has a budget of $144 million, $104 million of which is provided by Asian Development Bank and the ADB-managed Urban Climate Change Resilience Trust Fund.
Further information
Outcome:
The outcome of the project will be improved access to climate change resilient urban infrastructure in Dong Hoi and Hoi An, in particular through:
Reduction in flood risk and increased resilience to extreme events and climate change for the population
Increase in wastewater collection and treatment rate with consequent reductions in pollution emission levels as measured by carbonic (BOD/COD) and nutrient base pollution levels (Nitrogen and Phosphorus)
Improvements in the resilience and efficiency of water supply systems (non-revenue water and salinity)
Sustainable Development Goals
11. Sustainable Cities and Communities
13. Climate Action
Key Performance Indicator: