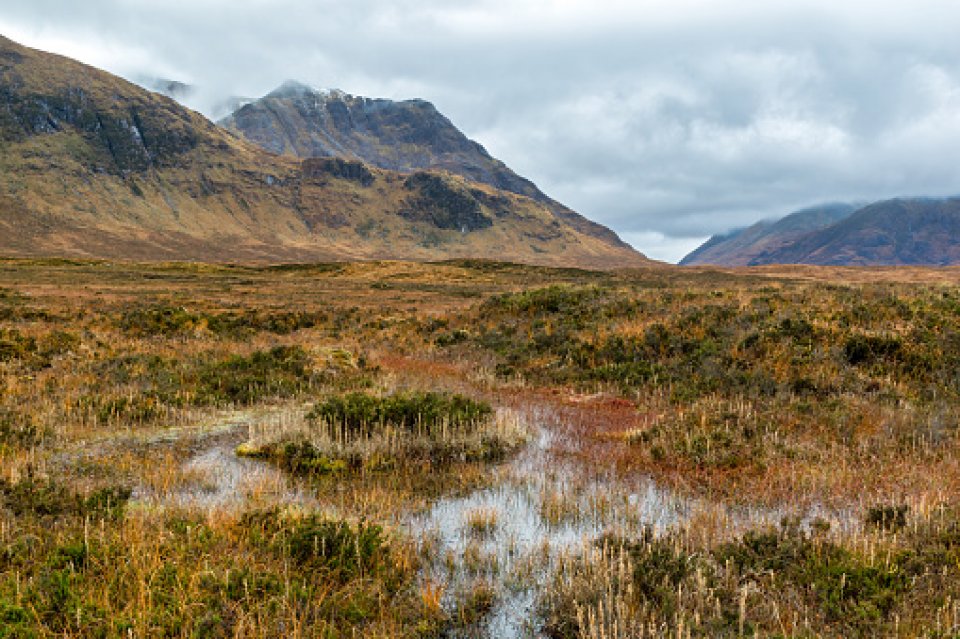 Area characterisation:
Most of the area of interest is high altitude blanket bod - at above 700m above sea level. At lower altitudes - that is 250m above sea level - there are forest swamp habitats and riparian swamps. Much of this has been damaged by a combination of overgrazing, drainage and planting of non-native species.
Objective:
To restore approximately 10,000 acres of bog within the area of concern, which covers approximately 60,000 hectares of land within Scotland's Cairngorms National Park.
Actions:
The project is creating dams in the damaged bogs to retain water within the swamp. Moreover,  the project involves the restoration of 800 hectares of marshy forest.
Potential impacts/benefits:
Creating dams in bogs will help vegetation regrow and prevent water from plunging directly from the hill into fast gorges, that would cause a incresed flood risk downsream and peat erosion. Peat is a great store of carbon, so its restoration could help in decreassing carbon emissions. So far the project has completed 526 ha of blanket bog restoration.
NBS benefits
Developing climate change adaptation; improving risk management and resilience
Flood peak reduction
Increase infiltration / Water storage
Reduce flood risk
Restoring ecosystems and their functions
Increase Biodiversity
Increased cultural richness and biodiversity
Further information
The project is part of the Cairngorms Connect Programme, a partnership of neighbouring landowners committed to a 200-years vision for restored habitats and ecological processes at a landscape scale, within the Cairngorms National Park in Scotland.
Sustainable Development Goals
13. Climate Action
15. Life On Land
17. Partnerships for the Goals
Key Performance Indicator: