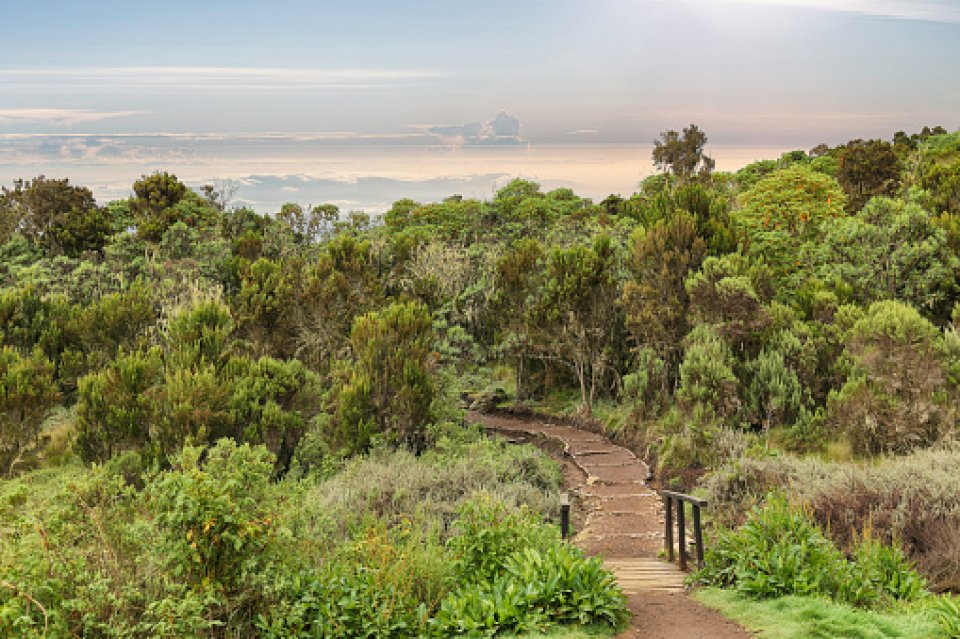 Area characterisation:
Prior to project development, undefined land use plans and boundaries were making difficult for community members to protect their forests. 
There were few economic opportunities in the region of Ntakata Mountains and the majority depend on an healthy forest ecosystem (honey and wood). The key threat to the forest is shifting agriculture. Furthemore, grazing by pastoralists, mining and the development of new infrastructures are negatively impacting the forests with conquences for water, livelihoods and conservation. Prior to project development, the deforestation in the area was three times the national average.
Objective:
The Ntakata Mountains Project aims to protect 216,944 ha of threatened forest by developing Village Land Forest Reserves (VLFRs) with local communities.
Actions:
Climate smart agriculture
Training and employment for Village Game Scouts
Environmental education - Carbon Champions program
Land use Planning, including the delineation of Village Land Forest Reserves & Participatory land use management
Participatory forest management
Potential impacts/benefits:
 216,994 ha of woodland in western Tanzania, an important habitat for 12 species of endangered eastern chimpanzee, have been protected
Since 2016, the forest communities prevented 5 million trees from being cut down, resulting in avoiding 1,286,000 tonnes of CO2 emissions
US$ 349,000 earned to date in carbon revenue
US$ 70,553 spent on building infrastructure: 4 village dipensaries built, 2 pharmacies have been built, 2 ward hospitals complete
25,080 people have their medical expenses covered by the Community Health Fund paid for by carbon revenue
571 students now get 1 hot meal per day paid for by carbon revenue
8 villages have been engaged, for a total of 38,000 people
8 Village Land Forest Reserves created since 2016
37% of management roles filled by women
63 people directly employed in forest conservation activities and 38,211 directly benefit from the project
NBS benefits
Developing climate change adaptation; improving risk management and resilience
Reducing temperature at meso or micro scale
Developing climate change mitigation
Carbon sequestration and storage
Restoring ecosystems and their functions
Increase achievements of biodiversity targets
Increase Biodiversity
Increase quality and quantity of green and blue infrastructures
Creation of green jobs relating to construction & maintenance of NBS
Improve air quality
Increase awareness of NBS solution & their effectiveness and co benefits
Increase communities' sense of ownership
Increase social interaction
Increase well-being
Increase willingness to invest in NBS
Provision of health benefits
Social inclusion
Lessons learned:
The process of collaborating with landscape partners and local government institutions demands a long term approach in order to build genuine trust and mutual understanding.
Transparency and mutual accountability between project developer and the communities is imperative throughout the development of the project and throughout the execution of project activities.
Sustainable Development Goals
1. No Poverty
2. Zero Hunger
3. Good Health and Well-being
4. Quality Education
5. Gender Equality
8. Decent Work and Economic Growth
9. Industry, Innovation, and Infrastructure
10. Reducing Inequality
13. Climate Action
15. Life On Land
16. Peace, Justice and Strong Institutions
Key Performance Indicator: