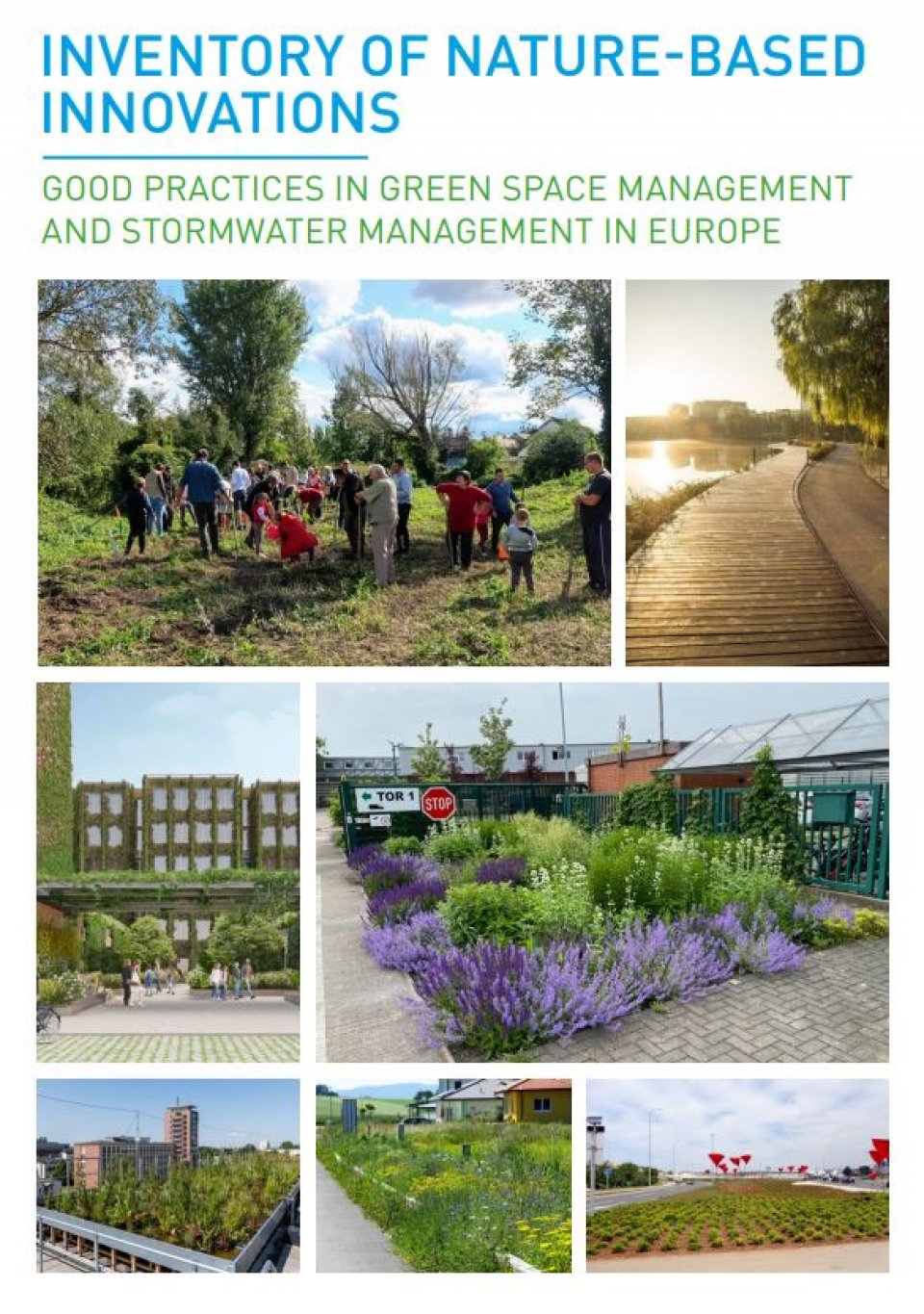 Objective:
The Erasmus+ project "Nature-Based Innovations for Urban Forest and Rainwater Management" supports communities and local authorities in combating climate change through the identification of good practices and the dissemination of innovative solutions and manuals addressed to local authorities, stakeholders, and associations to improve policies and practices to  counter climate change from an environmental, social, and economic point of view.
Potential impacts/benefits:
We hope that these inspiring examples will encourage more cities and communities to adopt climate-smart planning, climate-friendly urban management and climate protection as systemic practices.
NBS benefits
Developing climate change adaptation; improving risk management and resilience
Flood peak reduction
Increase infiltration / Water storage
Increasing infiltration
Reduce drought risk
Reduce flood risk
Reduce load to sewer system
Reduce risk of damages from drought
Reducing temperature at meso or micro scale
Developing climate change mitigation
More energy efficient buildings
Improve connectivity and functionality of green and blue infrastructures
Increase Biodiversity
Improve air quality
Increase amount of green open spaces for residents
Social inclusion
Climate change is already exerting a major impact both in Europe and in the rest of the world. This impact is foreseen to intensify with extreme weather events, including droughts and floods, becoming more frequent. Mitigating and adapting to the impacts of climate change as quickly as possible is therefore among the most important challenges of our time. Local authorities have a major role to play in this, as they can implement a range of climate and environmental good practices in their planning processes, developments, investments, urban management practices and in the design of their blue and green infrastructure networks.
In the framework of the international project "Nature-Based Innovations for Urban Forest and Rainwater Management", which aims is to help municipalities, stakeholders, NGOs and institutions to deal with climate change by providing guidance on possible solutions, the six partners involved jointly selected 14 best good practices that form the Inventory of nature-based innovations. This inventory collectes exemplary practices from municipalities that applied innovative solutions in the area of green space and rainwater management all over Europe.
The nature-based solutions presented focus on good examples of green space management, urban forests, rainwater collection, biodiversity enhancement, as well as blue and green infrastructure schemes