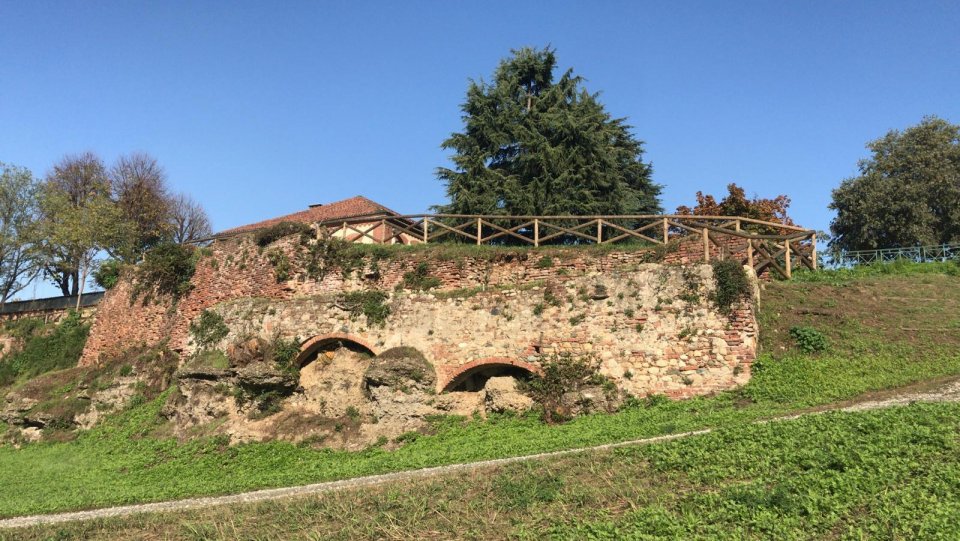 Area characterisation:
At the end of the 16th century Carlo Emanuele I of Savoy started in Turin, in the actual neighborhood of Mirafiori South, the construction of the Castle of Mirafiori, a residence with wonderful gardens which took part in the "crown of delights" of the Savoy dynasty. Unfortunately, it was demolished in the 19th century but some ruins continue to keep track of the palace. Comitato Mirafiori Borgata, a committee from the Mirafiori Sud neighborhood born in 1978, has worked over the years to recover the historical memory of this place inside the  public green area Sangone Park and with this NBS it will be possible to carry out their work by enhancing the ruins of the castle and spreading the historical and artistic heritage.
Objective:
Landscape transformation, through new plants and signposting, to enhance the area of historical-environmental interest (green area adjacent to the ruins of the Castle of Mirafiori and the altar inside the area of the Bela Rosin Mausoleum).
Actions:
-     First ordinary maintenance work near the ruins of the Castle of Mirafiori
-     Felling of 3 Robiniae pseudoacacia
-     Construction of a Narrow Road
-     Realization of the wooden guard rail
New planting of roses has been located near the area of Bela Rosin Mausoleum and a landscape arrangement has been created at the foot of the ruins
An information panel and a bulletin board have been installed
Potential impacts/benefits:
- safeguarding the historical and cultural heritage of the area
- recover an abandoned area giving value to a peripherical area of Turin
- increase of the attractiveness to citizens of other neighborhoods
Transferability of the result:
This kind of actions could be carried on in other places where old historical and archaeological sites would be highlighted and recovered. 
These transformations don't require high cost investment, especially if there is group of volunteer involved in the activities. 
Lessons learned:
Visions and dreams of a volunteer committee should be accompanied by a structured organization to get the desired results.