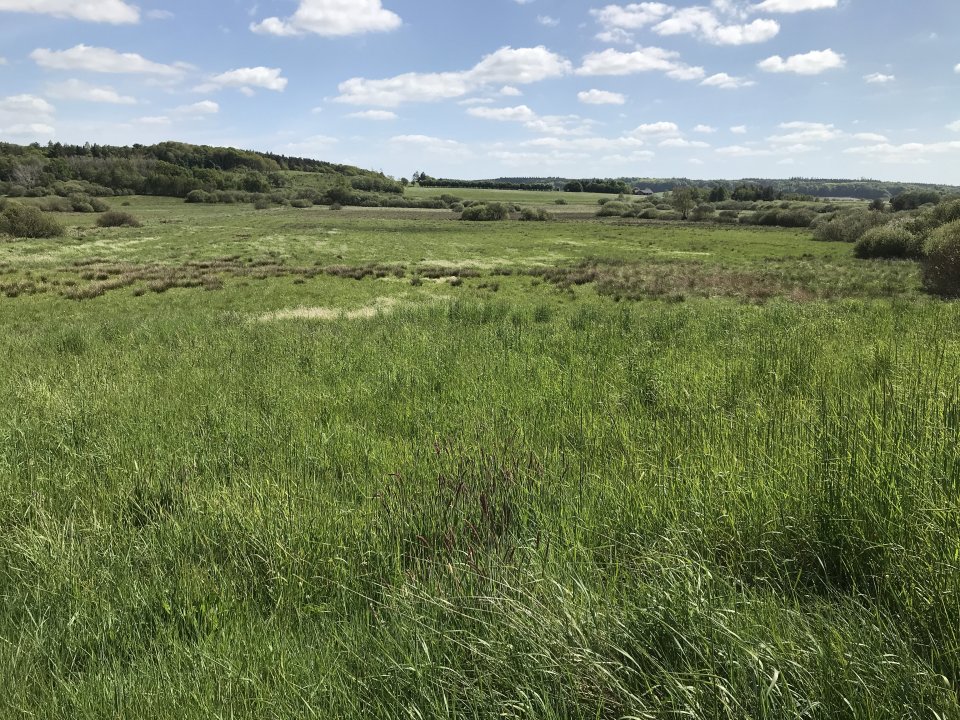 Area characterisation:
The project area is situated in a rural area, characterised by agriculture and nearby villages
Objective:
Climate gas emission will be reduced and carbon sequestration will be stimulated by rewetting this area along the Nørreåen stream in Denmark. This restoration will preserve valuable Natura2000 habitats and endangered plant species, while at the same time making land consolidation efforts to support landowners.
This case study is one of 17 that are part of the EU Horizon2020 project MERLIN.
Actions:
an area of around 500 hectars is re-wetted
biomass is harvested in order to reduce soil nutrient contents
A passage for cattle will be established to support grazing of the restored area after implementation
land consolidation: facilitating and supporting landowners in e.g. finding more suitable arable land to compensate for the lowlands being re-wetted and various multi-functional considerations such as recreational purposes, drinking water supply etc.
Potential impacts/benefits:
Reduced climate gas emission, increased carbon sequestration
Make grazing of natural areas profitable
NBS benefits
Developing climate change adaptation; improving risk management and resilience
Flood peak reduction
Carbon sequestration and storage
Restoring ecosystems and their functions
Increase achievements of biodiversity targets
Sustainable Development Goals
6. Clean Water and Sanitation
12. Responsible Consumption and Production
13. Climate Action
15. Life On Land