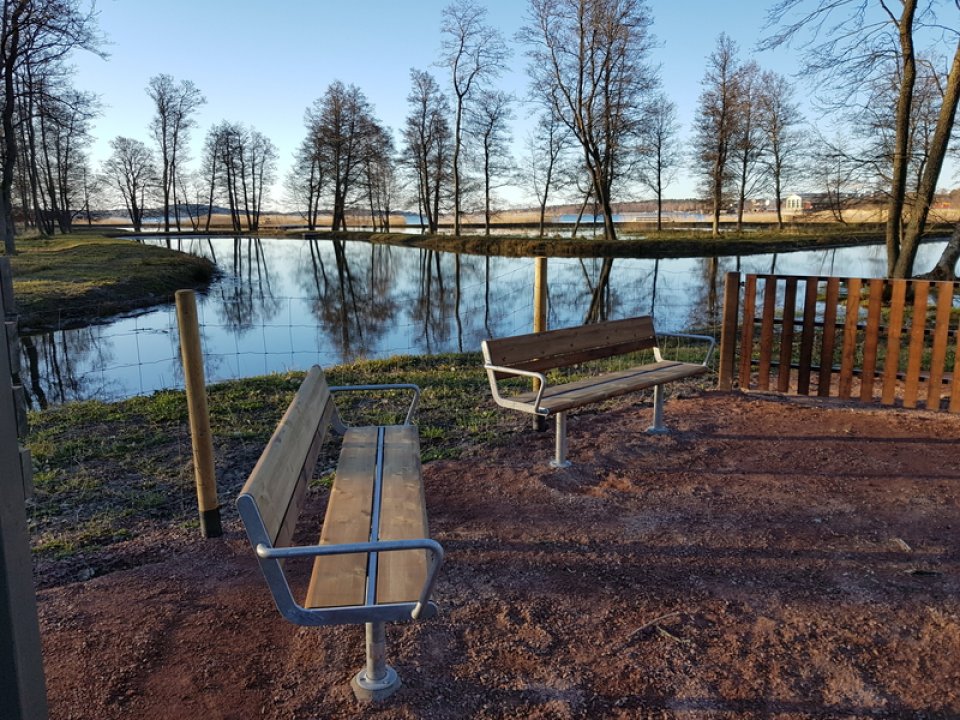 Objective:
A newly built multi-functional urban wetland in the Nabben area, Åland, recently won the Nordic Council Environmental Prize 2022 focused on nature-based solutions. The wetland, which was finished in 2019 and lies adjacent to the coast, aims to increase the biodiversity in the area and contribute to the improvement of the water quality of the Baltic Sea by reducing nutrient runoff. Furthermore, it is used as an area for recreation, social cohesion and education for the city residents. 
There are several components to the Nabben wetland ecosystem. The first separates the microplastics and particles, followed by a sedimentation basin which filters and purifies the runoff water from residential and industrial areas in northern Mariehamn. Additionally, there is a small fishing wetland to promote biodiversity and recreation. There have been many positive effects on the vegetation and animals in the area due to the wetland.  
The project involves many stakeholders, from school children who have built bat and bird boxes, to tourists who visit and learn about protecting the area. 
The Adjudication Committee of the Nordic Council writes: "Thanks to its versatility, this year's winner cleans the aquatic environment and benefits plant and animal life. In addition, the initiative aims to ensure climate adaptation in the urban environment."
The city of Mariehamn is currently recreating a new wetland close to the city of Svibyån, which would prevent runoff from agriculture into the Baltic Sea. It is estimated to be complete in 2023.
Potential impacts/benefits:
Increase water quality
Promote biodiversity 
Increase tourism and recreation 
Urban and coastal climate adaptation
Minimize heat waves in the city
Better storm management
NBS benefits
Developing climate change adaptation; improving risk management and resilience
Better protection and restoration of coastal ecosystems
Reduce run-off
Developing climate change mitigation
Increase Biodiversity
Improve water quality
Increase social interaction
Increase stakeholder awareness & knowledge about NBS
Increase well-being
Social inclusion
Sustainable development of coastal regions
Sustainable Development Goals
6. Clean Water and Sanitation
13. Climate Action
14. Life Below Water
15. Life On Land