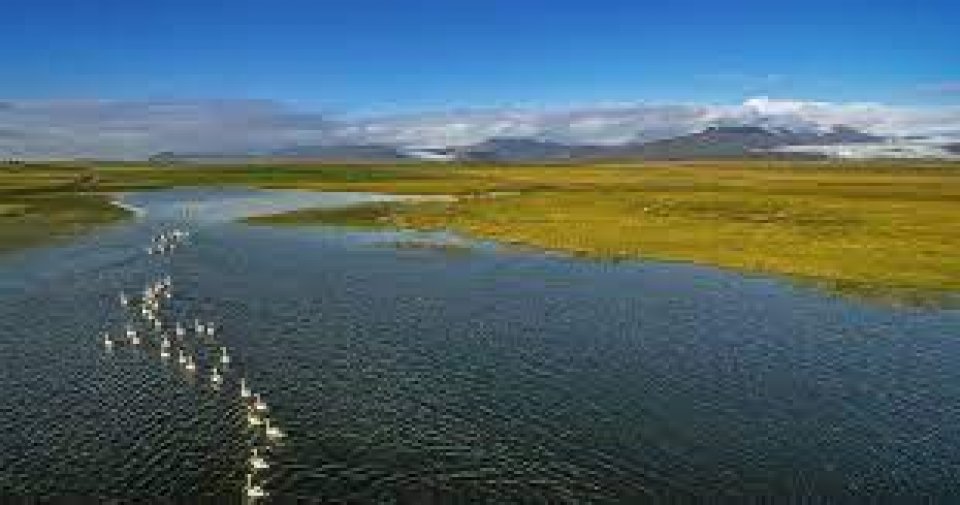 Objective:
Votlendissjóður was established in 2018 with the goal to restore and reclaim wetlands in Iceland through cooperation with landowners, municipalities, the Icelandic state, companies, NGO's and farmers. The fund provides finances, and in some instances  equipment and personnel, to parties interested in restoring wetlands not used for cultivation or forestry. Alternatively, the Votlendissjóður themselves can foster wetlands and carry out restorations through approved methods and professionals. Volunteers monitor the effects of the wetland on birds, plants and other wildlife in the area. 
Studies have shown that drained wetlands extend 34,000 km in length, and account for two-thirds of greenhouse gas emissions in Iceland. Therefore, restoring wetlands is a significant way to fight climate change. The fund has restored 300 hectares of wetlands since 2018, which not only reduced carbon emissions, but also promotes the recovery of the biosphere and aquatic resources. 
Assessment of the impacts and approval of the methods is supervised by experts of the Soil Conservation Service of Iceland and reviewed by the scientists of the Agricultural University of Iceland and other research centers across Iceland. 
Those financing the fund are companies, individuals and associations, which can directly calculate their emissions on the Votlendissjóður's website and pay the equivalent or offer a customized payment. Therefore this project relies on cooperation and transparency by all those involved. 
The president of Iceland Guðni Th. Johannesson is patron of the Fund.
Potential impacts/benefits:
Fostering biodiversity 
Increase water quality 
Mitigate flood risk
Carbon sinks
Emissions reductions
NBS benefits
Reduce flood risk
Carbon sequestration and storage
Restoring ecosystems and their functions
Increase Biodiversity
Improve water quality
Increase willingness to invest in NBS
Sustainable Development Goals
13. Climate Action
14. Life Below Water
15. Life On Land