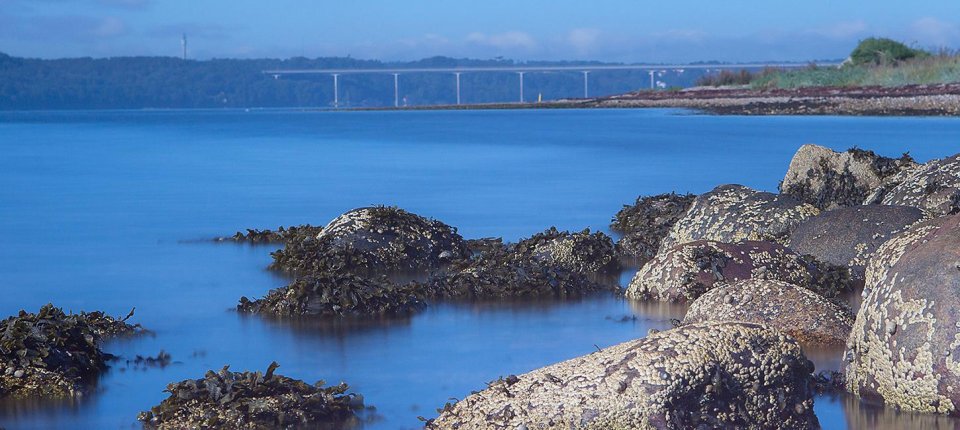 Objective:
The environmental condition of Vejle Fjord has been categorized as bad in the inner and outer fjords. For the past 40 years, the Vejle Fjord has struggled to mitigate the runoff from industries and cities around the area, causing eutrophication and biodiversity loss. 
The 5-year-project (2020-2024) was initiated by the Nature and Environment Committee and the Board of Directors for Vejle Ådal & Fjord, with a budget of 25 mio. DKK. The project aims to improve the ecological condition of the fjord and strengthen biodiversity by:
Restoring eelgrass beds

Establishment of new mussel banks 

Establishment of stone reefs

Catching crabs 
Other important measures include continuous monitoring and data collection and analysis, citizen involvement and mobilization, and lastly communicating the situation of the Fjord to the public to create awareness. The Fjord is already reaping the benefits of these actions, resulting in an increase of eelgrass beds and fish diversity and abundance. 
Eelgrass beds are important habitats in marine ecosystems that provide homes to smaller organisms for larger prey, as well as shelter various fish species and macroalgae. Furthermore, they help stabilize sedimentation, reduce wave force, and contribute to the sequestration of "blue carbon". The new mussels banks help filter the water, letting sun reach the eelgrass beds, while the rock reefs protect the eelgrass by making calmer waters. Crabs can pose a significant threat to the establishment of eelgrass beds, therefore the crabs are fished so the eelgrass can anchor to the sediment.
Potential impacts/benefits:
Fostering biodiversity
Carbon sinks
Water and marine system restoration
NBS benefits
Better protection and restoration of coastal ecosystems
Developing climate change mitigation
Carbon sequestration and storage
Restoring ecosystems and their functions
Increase Biodiversity
Improve water quality
Increase communities' sense of ownership
Increase stakeholder awareness & knowledge about NBS
Increase willingness to invest in NBS
Social learning about location & importance of NBS
Sustainable development of coastal regions
Financing:
The Healthy Vejle Fjord Project runs on donations received from Vejle municipality, Velux Fonden and DTU Aqua. 
The Project has received 24, 8 mio. DKK.
Sustainable Development Goals
11. Sustainable Cities and Communities
13. Climate Action
14. Life Below Water