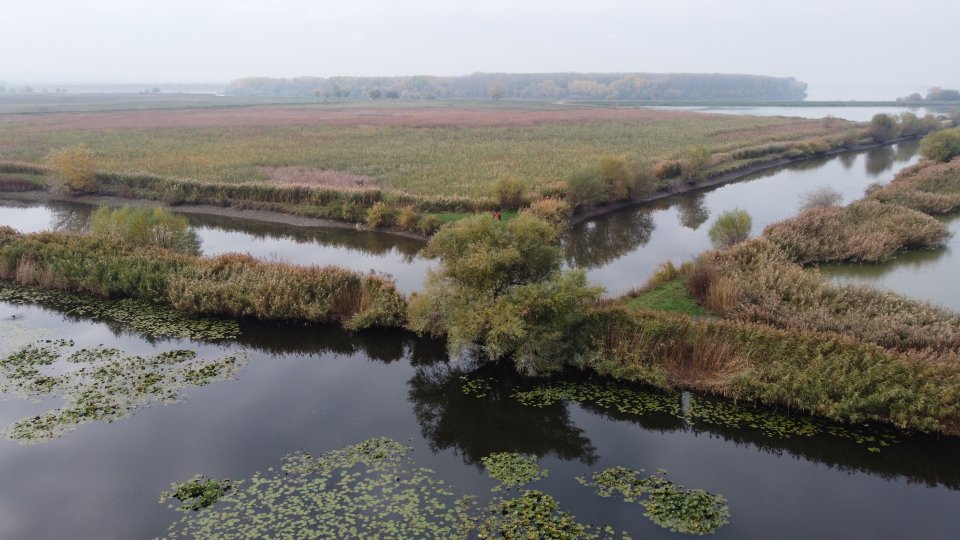 Area characterisation:
More than 1000km of the Danube River flows through Romania, and approximately 400000ha agricultural land are situated along the river. The floodplain at Gârla Mare that is to be reconnected and restored is around 400ha in size and located in a rural area. The area is important during wintering for Phalacrocorax pygmeus, Aythya nyroca and Aythya ferina, during migration period is important for Ph. pygmeus and Ph. carbo. The Gruia-Gârla Mare area hosts 19 birds species protected under The Birds Directive, 89 birds species protected under The Bonn Convention and 6 globally endangered birds species.
Objective:
Former wetlands adjacent to the river are being reconnected to demonstrate the benefits of re-wetting /reconnection to the natural flood pulse of the Danube River in order to enhance the benefits provided to nature and local communities.
This case study is one of 17 that are part of the EU Horizon2020 project MERLIN - Mainstreaming Ecological Restoration of freshwater-related ecosystems in a Landscape context: INnovation, upscaling and transformation.
Potential impacts/benefits:
enhances lateral connectivity
enhanced ecosystem functioning of the floodplain (flood risk mitigation)
demonstrate the benefits of restored ecosystems to local communities
NBS benefits
Developing climate change adaptation; improving risk management and resilience
Flood peak reduction
Reduce flood risk
Restoring ecosystems and their functions
Improve connectivity and functionality of green and blue infrastructures
Increase achievements of biodiversity targets
Improve water quality
Increase awareness of NBS solution & their effectiveness and co benefits
Increase stakeholder awareness & knowledge about NBS
Sustainable Development Goals
12. Responsible Consumption and Production
15. Life On Land