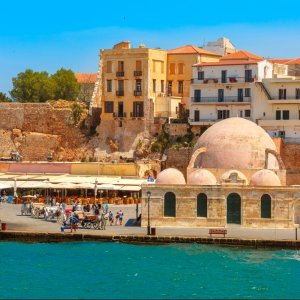 Thursday, 20 September 2018

to

Saturday, 22 September 2018
'Challenges for the Islands in the era of Circular Economy' is aiming at promoting circular economy in the islands, identifying good practice, highlighting cross-border cooperation, enhancing bilateral & multilateral relations, strengthening economic & business opportunities and promoting green and blue growth, sustainable development and implementing circular economy practices in the islands of the Mediterranean by building capacity to that effect.
The overall target is to bridge knowledge gaps by exchanging ideas between EU officials and policy-makers, EU fundsand programs' national managers, financial institutions, large enterprises and SMEs, academic and research institutions and EU co-financing instruments.
For more infromation and to register, visit the CIrCLE website at circle2018.eu or click here to download the event flyer.