Event posted by

S Schuchmann

Thursday, 24 February 2022 -

16:00

to

17:30 (Europe/Brussels)
The third event of the CITIES TALK NATURE event series will focus on the topic of financing: Facing Funding Challenges: How to make profitable Nature Based Solutions Projects for our cities. The city of Granollers (Spain) and Scotland's Nature Agency will share their experiences. The challenges of financing nature-based solutions in Latin America will also be highlighted.
CITIES TALK NATURE offers a series of webinars to create and promote learning and cooperation between municipalities, their stakeholders and initiatives in Latin America and Europe.
Register now (English) 
Register now (Spanish) 
The webinar is free of charge and is in English and Spanish, translation is provided.
CITIES TALK NATURE is facilitated by a unique cooperation between the Latin American Federation of Cities, Municipalities and Associations of Local Governments (FLACMA) and the National Union of Local Governments (UNGL), as member of FLACMA as well as Climate Alliance and United Cities and Local Governments (UCLG) and is part of INTERLACE.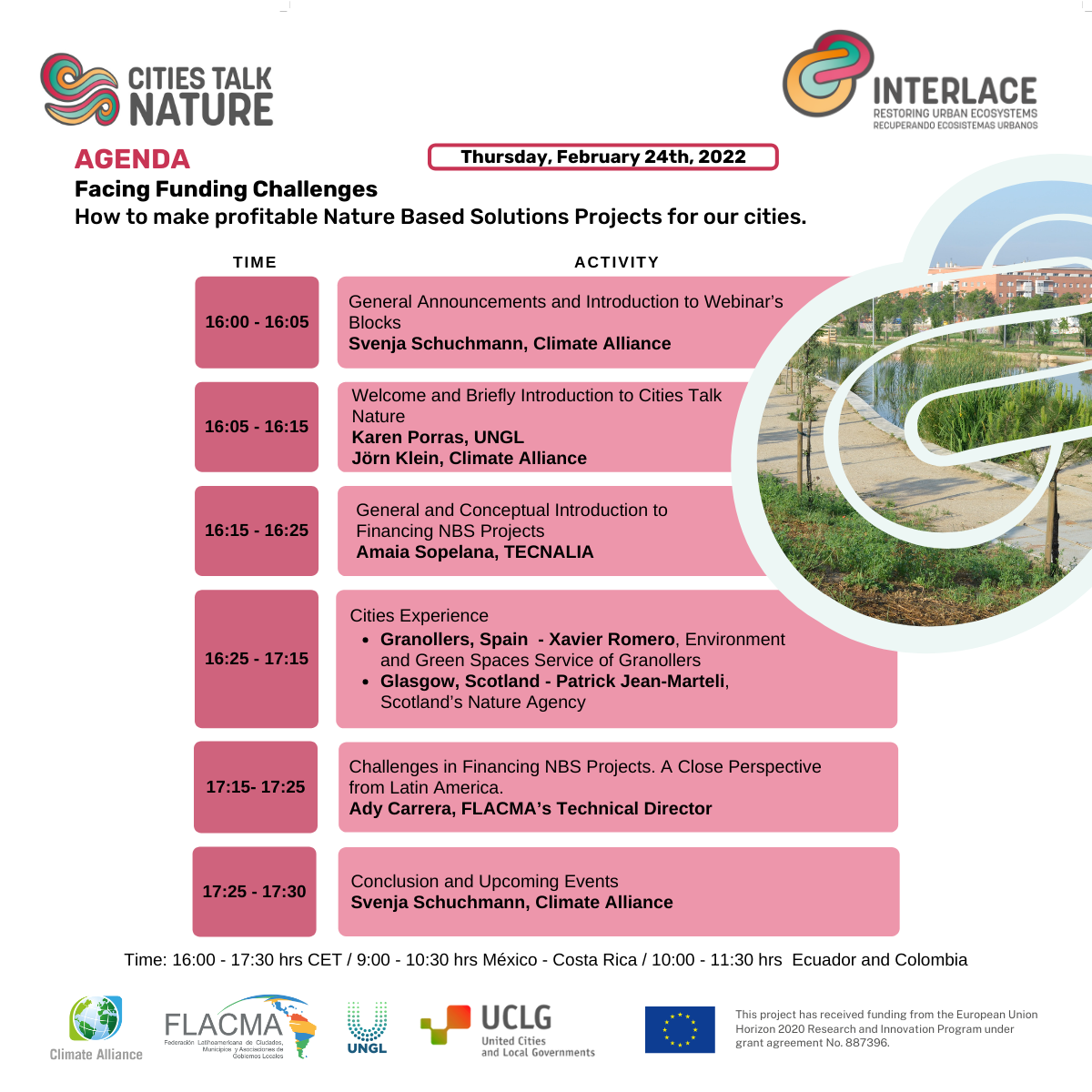 Learn more
Want to learn more? Contact Svenja Schuchmann at s.schuchmann@climatealliance.org