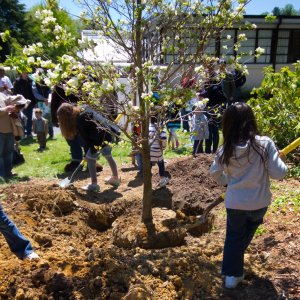 The Connecting Nature Enterprise Platform is inviting tenders from suitably qualified individuals to serve as a Community Ambassador for the NBS for Sustainable Forestry Community on the Connecting Nature Enterprise Platform for a 12- month period ending no later than 31 May 2022. Applicants should have expertise in any of the following categories, but will be expected to engage with and build the Sustainable Forestry Community encompassing each identified category below:
• Agroforestry
• Forestry Management
• Urban Forestry
• Forestry Tourism
About the Role: Community Ambassadors are industry leaders passionate about the sector they work in; determined to increase the visibility of the sector and connect together like-minded enterprises in a spirit of community building and collaboration. The community ambassador showcases best practice in the sector, raise awareness about the benefits and risks of nature-based solutions and share sector-specific opportunities among community members. Community Ambassadors are expected to:
• Reach out directly to targeted organisations to grow an EU wide Sustainable Forestry Community on the Connecting Nature Enterprise Platform.
• Organise a minimum of 4 workshops / webinars on topics of interest / relevance to the community. The workshops should be open to all and be widely promoted.
• Post a minimum of 1 news item, 1 new challenge, 1 new opportunity in the community each month.
• Actively manage and ensure that challenges posted in the community are responded to in a timely manner.
• Participate in scheduled monthly Community Ambassador Calls with the platform managers and other community leaders providing updates on community numbers, engagement, planned activity etc. Further information and instructions on how to submit a proposal can be found in the attached documentation.