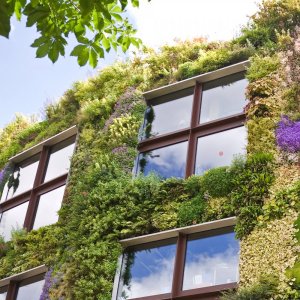 Connecting Nature came to an end in May this year, but that won't be the end of its journey. The project has generated significant momentum over the past 5 years, with numerous spin-off products and services that will live on beyond the funding period, including the Connecting Nature Enterprise Platform and UrbanByNature capacity-building programme.
You can find all the project's outcomes on the Connecting Nature Resource Centre (available at connectingnature.oppla.eu). This is a living archive of resources, guidance, case studies, and more. The Resource Centre provides a 'one stop shop' for browsing and accessing the key products of Connecting Nature; it also enables project partners, stakeholders another to continue contributing to the living archive and in doing so, contribute to Oppla as the EU Repository of Nature-based Solutions.
Since 2017, the Connecting Nature project has helped to position Europe as a global leader in the innovation and implementation of nature-based solutions. Funded by the European Commission's Horizon 2020 programme, the project has brought together 30 partners from industry, local authorities, communities, NGOs and research across 16 countries and hubs in Brazil, China, Korea and The Caucasus. It has established a community of cities and facilitated peer-to-peer learning and capacity building in support of large-scale nature-based solutions. It has developed policy and practices for scaling-up urban resilience, innovation and inclusive governance. And it has fostered cooperation between local governments, SMEs, academic research and community partners to produce tools and guidance for cities seeking to deliver nature-based solutions, tailored to their locales.
For feedback and enquiries please contact info@oppla.eu