Event posted by

Elena Ricci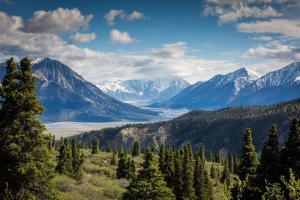 Thursday, 14 October 2021 -

13:30

to

15:30 (Europe/Brussels)
What ecosystem services does nature provide? What is the monetary value of these services? How to compare different values?
The Ecosystem Services Valuation Database, ESVD, gives the answers: it helps to assess the monetary value of nature anywhere on earth.
 Join the online launch event hosted by the Foundation for Sustainable Development and the Capitals Coalition to find out more about the ESVD and how your organisation can use it to bring nature into decision-making.
The speakers during the webinar will be:
Marc Gough, CEO of the Capitals Coalition Larger
Dolf de Groot, Chair of the Foundation for Sustainable Development and the Ecosystem Services Partnership, ESP
Luke Brander, Founder of Brander Environmental Economics and Senior Researcher at the Institute of Environmental Studies at the Free University
Caroline van Leenders, Senior process manager sustainable transitions at the Dutch Enterprise Agency
Philip Audebert, Climate change specialist at the Food and Agricultural Organisation (FAO) of the United Nations
Nanne Tolsma, Head of client relations at Satelligence
Vince van 't Hoff, Junior product developer at the Foundation for Sustainable Development