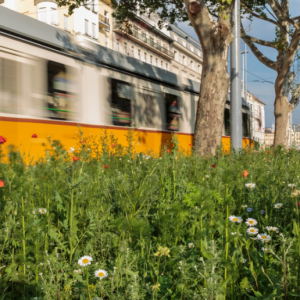 Tuesday, 29 January 2019 -

9:00

to

17:00 (Europe/Brussels)
Room VMA1, 2 rue van Maerlant, European Committee of the Regions, Brussels
EnRoute, a European Parliament Pilot project, provides knowledge of how urban green infrastructure can support urban policy objectives at different stages of planning and for various spatial scales.
EnRoute demonstrates how EU biodiversity and green infrastructure policies and actions are being implemented in real life case studies and policy-making processes at the local scale. The heart of the project is formed by 20 city labs distributed across Europe. The city labs have tested at local level how science and policy interact on urban green infrastructure development.
The EnRoute Final conference will:
present the main scientific and policy outcomes of EnRoute;
provide a forum for policy makers and scientists to exchange ideas of how urban green infrastructure solutions can reconcile urban growth with objectives on biodiversity quality of life and public health, adaptation to climate change, sustainable urban planning natural disaster risk reduction, etc.;
consider possible next steps, such as how local knowledge co-created by science and policy can be further developed as well as disseminated to improve the quality of European cities, and how can the EU best support this process.