Event posted by

Erik Andersson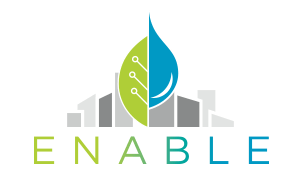 Wednesday, 9 October 2019 -

9:30

to

18:00 (Europe/Brussels)
The Equitable and Resilient Access to the Benefits of Green and Blue Infrastructure conference is organised by the ENABLE project. The event will take place on 09 October from 9:30 to 18:00 at the Palais des Académies in Brussels, during the European Week of Regions and Cities.
This event will bring together the cities of Barcelona (Spain), Oslo (Norway) and Stockholm (Sweden), as well as Łódź (Poland) and Halle (Germany) (tbc), alongside leading researchers to contribute to and investigate how the benefits of green and blue infrastructure can help tackle urban socio-ecological challenges. The event will also examine how cities can ensure that all urban dwellers have just and equitable access to these benefits, that they are distributed fairly across urban landscapes, and that they contribute to human well-being and good, sustainable qualities of life.
More about the programme.
How to register
The conference is free of charge and seats are limited, therefore early registration here is advisable.
The location
Palais des Académies is situated on the Place des Palais, next to the Royal Palace of Brussels and Brussels Park.
Arriving with public transportation is accessible. Please check the different options here.
Follow @EnableUrban on Twitter, click here.
and the #enableconference Hashtag here.