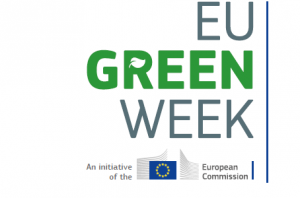 Monday, 13 May 2019 - 0:00

to

Friday, 17 May 2019 - 0:00 (Europe/Brussels)
Environmental laws have a huge impact on our life. They improve water and air quality, they protect nature, and they encourage recycling and waste management. But to really make an appreciable difference, these EU laws must be implemented in full.
In April 2019, the European Commission published a set of reports on the state of implementation of environmental laws in Europe: the Environmental Implementation Review.
EU Green Week 2019 will weigh up the findings of this Review, asking questions such as:
What benefits do EU environmental laws bring for citizens?
What does successful implementation look like?
Where are the problem areas?
How can stakeholders take ownership of these laws?
Most importantly, we will be looking at how the EU can facilitate the process, making sure that the voices of citizens are heard.
A Brussels conference will take place between 15 May and 17 May and a series of partner events will be taking from mid-April to early June.