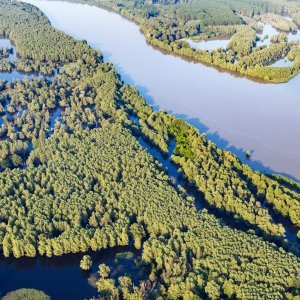 The European Commission has adopted a comprehensive new Biodiversity Strategy to bring nature back into our lives.
The new Biodiversity Strategy tackles the key drivers of biodiversity loss, such as unsustainable use of land and sea, overexploitation of natural resources, pollution and invasive alien species.
Adopted in the heart of the COVID-19 pandemic, the strategy is a central element of the EU's recovery plan, crucial to preventing and building resilience to future outbreaks and providing immediate business and investment opportunities for restoring the EU's economy. It also aims to make biodiversity considerations an integral part of EU's overall economic growth strategy.
At least EUR 20 billion/year should be unlocked for spending on nature, in particular to restore ecosystems, invest in the Natura 2000 network, and in green and blue infrastructure across EU Member States. This will include a significant investment in biodiversity and nature-based solutions. 
The strategy aims to:
Transforming at least 30% of Europe's lands and seas into effectively managed protected areas. The goal is to build upon existing Natura 2000 areas, complementing them with nationally protected areas, while ensuring strict protection for areas of very high biodiversity and climate value.
Restoring degraded ecosystems across the EU that are in a poor state, as well as reducing pressures on biodiversity. The strategy proposes a far-reaching EU Nature Restoration Plan.  
Enabling transformational change. The strategy sets in motion a new process to improve biodiversity governance, ensuring Member States integrate the commitments of the strategy into national policies. A Biodiversity Knowledge Centre and a Biodiversity Partnership will support better implementation of biodiversity research and innovation in Europe. The Strategy seeks to stimulate tax systems and pricing to better reflect real environmental costs, including the cost of biodiversity loss, and that biodiversity is truly integrated into public and business decision-making.
Download the EU Biodiversity Strategy for 2030 - Bringing nature back into our lives communication.