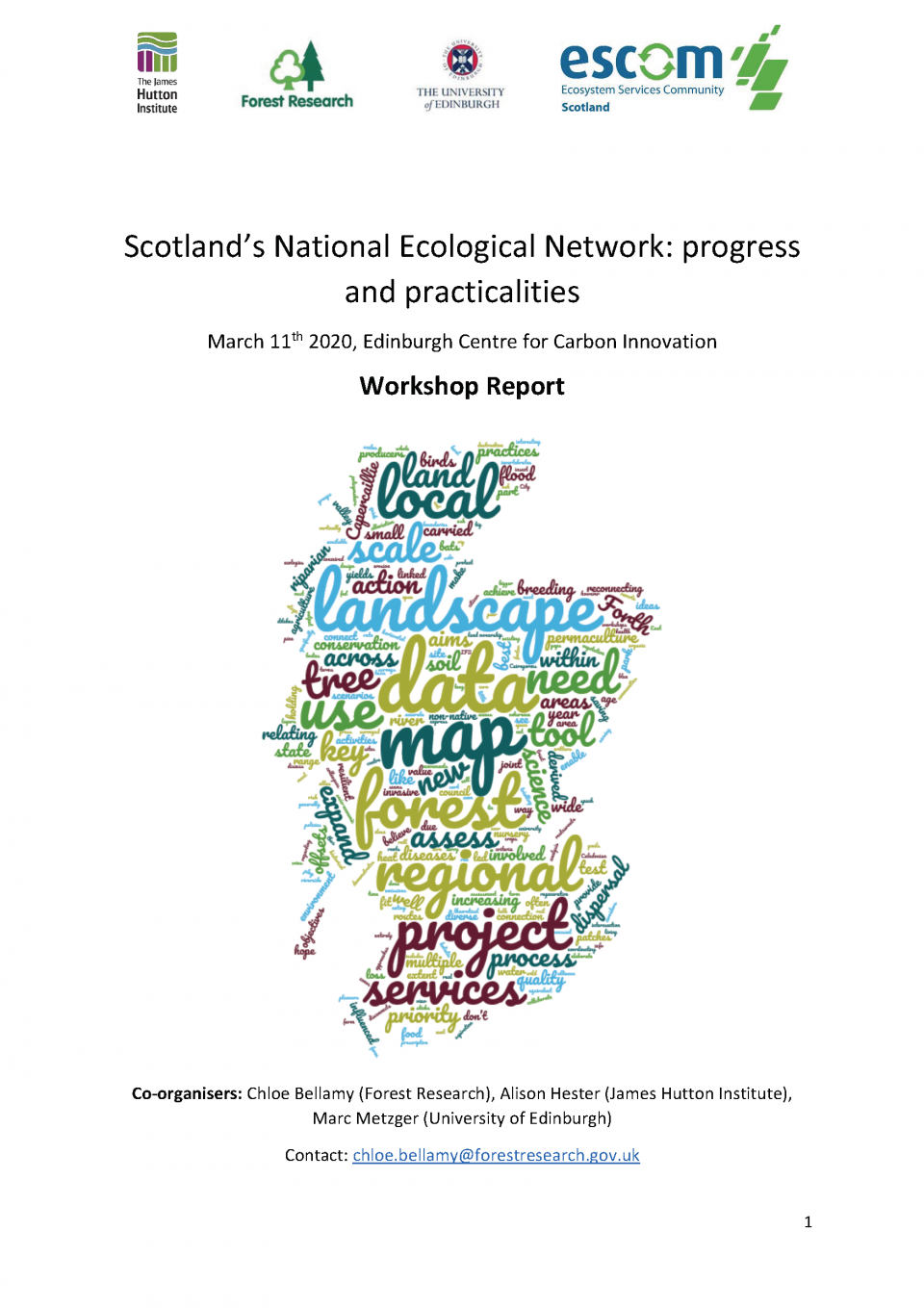 On 11 March ESCom brought together around 40 researchers, planners, policy makers, land manager and conservation professionals (Covid19 reduced attendees from a registration list of 80, all of whom receive this report and pdfs of the presentations). The latest 'on the ground' activities and emerging research were presented, with opportunities for discussion and identification of critical gaps and research-into-action needs going forward.
The presentations highlighted new developments since the 2017 workshop in terms of the research and tools available to support NEN implementation, and the variety of new and successful examples of ecological networks in practice across Scotland. The discussion sessions were arranged in two steps. The first one, following the practitioner presentations, focused on four types of perceived barriers to NEN progress: data gaps, evidence gaps, policy and knowledge exchange.
Discussions generated many ideas for how to better encourage and facilitate progress. For example, it was suggested that current changes to agricultural and environmental policies under Brexit, and new environmental obligations such as Scotland's 2045 net-zero commitments, provide an exciting 'window of opportunity'. It was agreed that the development and use of clear terminology and fresh communication approaches should be a major priority if we are to encourage the political buy-in and public awareness required to enact change. We need to reframe the concept of an NEN to ensure that it is seen as an opportunity to tackle the ecological crisis, rather than a mechanism for restricting or preventing development. Ideas to take this forward included working with film makers and artists to develop engaging visualisations, stories and 'place-based' examples that showcase the wide benefits that an NEN could provide.
The workshop report and slides of all the presentations are available here