Event posted by

claragrimes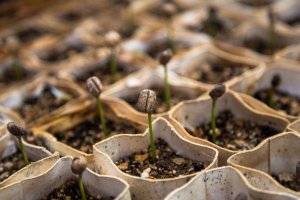 Tuesday, 29 October 2019 - 14:00
UrbanByNature - The Global Programme for Urban Nature Pioneers
invites you to its next webinar on
"How to finance nature-based solutions in the urban environment?"
 
Date: 29 October 2019, 10:00-11:00 AM, Brasília Time (2:00-3:00 PM CET).
In this webinar, introducing STEP 4 | COMMIT & PLAN , cities and researchers from the EU and Brazil will provide insights into how cities can be inspired for determining best suited financing and business models for nature-based solutions. Key elements will be highlighted and case studies will be shared to better contextualise the work needed around the theme of the webinar.
In this webinar, you will hear from: 
Siobhan McQuaid, Head of Innovation, Centre for Social Innovation, of the Trinity College Dublin, TCD, Ireland
Ian Goodman, MyParkScotland Project Manager and Emma Halliday, Programme Manager, Scotland
Juliana Ribeiro, Senior Analyst, Grupo Boticário, Curitiba, Brazil
The webinar will be moderated by Daniela Rizzi (ICLEI Europe) as well as Sophia Picarelli (ICLEI South America).
In this webinar you will learn and get to know about:
Financing and Business Models for NBS:
- How much do NBS cost and who pays for them?
- Why is a business model for NBS important?
- How to build a business model for NBS?
Case study of innovative approach to financing of NBS  e.g. public-private-people partnership (PPPP)
Case study of innovative small-scale financing of NBS e.g. crowd financing of community projects of NBS (Scotland, UK)
Agenda will be shared in due course.
To register for the webinar, click on this link and enter requested details. Once you have registered, you will receive a confirmation email with instructions on how to join the webinar.
If you have any questions, please contact: daniela.rizzi@iclei.org (ICLEI Europe) or sophia.picarelli@iclei.org (ICLEI South America).