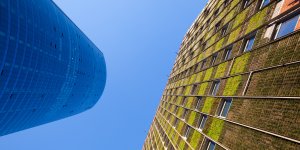 Friday, 3 September 2021 -

13:00

to

14:30 (Europe/Brussels)
As the world strives to recover from the global pandemic, it is essential that society does not return to "business as usual" and instead ensures that future policies and investments address the urgent and inextricably linked biodiversity and climate change crises. The case for valuing nature -- and the critical role that business must play to safeguard biodiversity -- has never been stronger.
The IUCN CEO Summit will feature a dialogue with industry leaders and IUCN constituencies, including representatives from government and NGOs, exploring the steps business can take to accelerate the transformation to a sustainable society.
It will also be an opportunity for businesses to issue an urgent call to action to governments, encouraging them to create the policies needed to enable this journey and inspire business to do more to support nature.