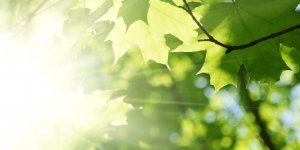 Thursday, 17 June 2021 -

12:30

to

14:30 (Europe/Brussels)
The IGNITION project is innovating new ways to invest in nature-based solutions and the nature-based solutions living lab at the University of Salford is a ground-breaking flagship site of interconnected nature-based solutions, including SuDS, green walls, green roofs and street trees. At this launch you can get an insight into what data and research it will provide, as well as a virtual tour of the exceptional retro-fitted site and hear from international Mayors about their green infrastructure plans.
The event will welcome Andy Burnham (Mayor of Greater Manchester), Emma Howard Boyd (Chair, Environment Agency),  Professor Hisham Elkadi (Living Lab Principal Investigator, University of Salford) and Prof Karl Dayson (Pro Vice-Chancellor for Research and Innovation, University of Salford).
We'll also hear about the future of urban green infrastructure from an international panel of mayors including:
Frank Mentrup – Lord Mayor of Karlsruhe, Germany
Olivier Bianchi – Mayor of Clermont-Ferrand, France
Stephanie Asher – Mayor of Geelong, Australia
Cllr Paul Dennett - Mayor of Salford, UK
David Mitchell – Mayor of Bridgewater, Canada
For an update on the IGNITION project, please see our Interim report. This reviews all research across the project so far, and looks ahead to the projects goals before closing in April 2022.
The IGNITION project is partnering with the Greater Manchester Natural Capital Group and Natural Course for this event, on the booking form you can select for which part(s) of the one and a half day conference you wish to attend. The virtual nature-based solutions living lab launch will run 12:40pm – 14:30pm on 17th June.