Event posted by

Elena Ricci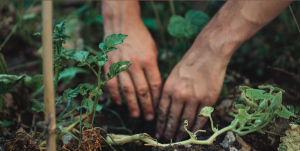 Friday, 3 September 2021 -

12:00

to

16:00 (Europe/Brussels)
On the opening day of the IUCN World Conservation Congress, IUCN is organising a Local Action Summit dedicated to cities and regions.
The Summit will take place as a "hybrid event", allowing for both in-person and virtual participation. Virtual participation is open to everyone.
The objectives of the summit are:
• Showcase the range of actions that can be taken by subnational governments and their partners to deliver conservation outcomes at scale;
• Foster partnerships between IUCN constituents and subnational governments and make the case for investing in nature-based solutions as part of a green recovery; and
• Exact commitments from subnational governments and their partners to help deliver the Nature 2030 IUCN Programme and, by extension, the post-2020 global biodiversity framework, Paris Agreement and Sustainable Development Goals.
The topics addressed during the Summit include: Financing the green recovery; Deploying nature-based solutions; Realising environmental rights; Advancing ecological urbanism.
Subnational governments, IUCN Members and the general public are invited to participate in the Summit.
Further information regarding the Summit are available here.