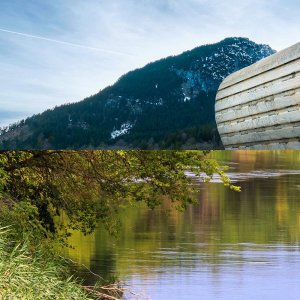 Ecosystem restoration requires innovative solutions. The MERLIN Marketplace makes it easier for suppliers and users of solutions to connect and collaborate.
The MERLIN Marketplace is an output of the MERLIN project, a "research and innovation action" funded under the European Commission's Horizon 2020 programme, which seeks to mainstream ecological restoration for freshwater ecosystems.
MERLIN recognises that ecosystem restoration is key to addressing the climate and biodiversity crises, which pose severe threats to economic prosperity and human wellbeing. Our society needs systemic transformative change. To achieve this, we need to innovate and upscale solutions leading to the maximum benefit for both people and nature.
The MERLIN Marketplace is an important part of this vision and aims to improve connections between suppliers of innovative solutions and organisations seeking to benefit from them.
As a supplier of solutions, you can create a free account and advertise your products and services to people working in the environmental sector across Europe and around the world. Find new clients, explore new markets and help your business grow.
As a user of solutions for ecosystem restoration, you can discover innovative new products and services to help make your work easier, more impactful and more cost-effective. Choose from a range of suppliers and keep up-to-date with the latest best practice from leading companies and creative start-ups.
The MERLIN Marketplace has recently launched and now is the ideal time to maximise visibility for your business or organisation whilst the platform is in its early stages.
Find out more and get involved at https://merlin.market