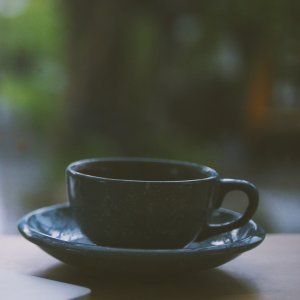 This blog by Richard Spencer, Director of Thought Leadership at ICAEW, originally appeared on We Value Nature.
The start of each year sees the publication of three annual business and risk reports: the WEF Global Risk Report, the PwC CEO Survey and the Edelman Trust Barometer. In 2020 these reports confirmed a fact we've known for a long time: that the climate and natural capital crisis is a business crisis.
The WEF Global Risk Report, for the first time in its history, found the five most likely long-term risks are all environmental and the top three all relate to climate change. The risks are becoming increasingly obvious and realised; schoolchildren across the world are concerned and so are CEOs. The annual PwC CEO Survey found 64% of CEOs see climate issues as threats to their businesses, ahead of more traditional threats such as populism, terrorism and access to capital.
The imperative for businesses to act is overriding and people expect businesses to act. The Edelman Trust Barometer found 74% of people believe CEOs should take the lead on change rather than waiting for government to act and 56% of people believe capitalism as it exists today does more harm than good.
Businesses are not blind to these challenges and in 2019 we saw inspiring examples from individual businesses and from initiatives such as Business for Nature and We Mean Business. However, for many people and businesses the challenges in transitioning towards a low carbon economy are overwhelming.
If we find something too hard to look at, it's natural to want to close our eyes or look away. And even if businesses' eyes are open and focused, a smog of uncertainty and the enormity of the mountain to climb makes it difficult to know where to start on the journey towards a sustainable future.
Natural capital can help businesses open their eyes to the value of nature and start plotting a journey towards a sustainable future.
Traditionally, nature is viewed as something businesses can impact and something businesses ought to, from a philanthropic mindset, take action to preserve. Natural capital is about positioning nature inside the corporate boundary, not as something business might impact but as a strategic dependency. We are all part of this planet, part of nature, and all people and businesses depend on nature for their success.
When businesses move from thinking about nature as an impact to thinking about it as a dependency, they recognise that valuing nature is a strategic decision and they start making decisions that truly reflect the scale of the climate and natural capital crisis.
We Value Nature, a campaign funded by the European Union is supporting the Natural Capital Coalition. Our campaign will act as a lift-off pad for individuals and organisations who are driven to integrate natural capital into their decision making but perhaps don't know where to start or don't have the right tools to make the next steps on their journey.  We're producing training materials, organising events and building a natural capital media library. We're working to create new spaces where we can share ideas and engage, on a deep level, with businesses and the natural capital community. This blog will be one of those spaces where we hope to share campaign updates and the latest thinking on integrating natural capital into business decision making.