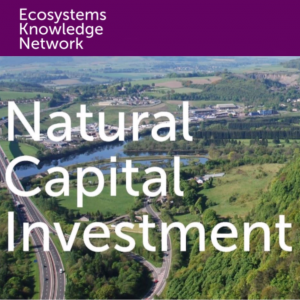 Thursday, 28 February 2019 - 0:00
The Royal Society, London
This innovative environmental finance conference is leading the movement to make the UK a leader in investment in the natural environment on the basis of its economic value.
A restored natural environment can play a big part in resilience against flooding, water shortage and summer heat episodes. It is central to climate change adaptation.  This key event will demonstrate that green finance – and green growth – offers unprecedented opportunities for financial institutions to invest in UK natural features such as woodland, peatland and wetland.
Purpose of the conference
The event will address the challenge laid down by the Green Finance Task Force in March 2018 that "increased private sector investment into protecting and enhancing natural capital will also be crucial to improving our resilience."  Designed to turn discussion into action, the forum will catalyse new partnerships between financial institutions, land owners, environmental organisations and government.
Areas for discussion
Securing long-term revenue streams
Opportunities and financial models for impact investors
The pipeline of UK environmental restoration projects

Roles for government to support the market