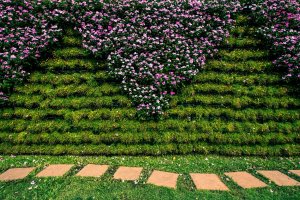 Wednesday, 27 January 2021 -

11:00

to

12:00 (Europe/Brussels)

Why green buildings are the future of urban architecture - A Connecting Nature Workshop 
Even before the global pandemic struck a year ago, biophilic design, hydroponics and green infrastructure were increasingly hot topics in urban design. However the impact of the pandemic and the subsequent series of rolling lockdowns worldwide have raised widespread awareness among citizens, politicians and planners of the importance of nature for urban health and well-being. In this first meeting of our green building community we explore emerging impacts from the pandemic and the implications of this for the green infrastructure community.
Richard Sabin of Biotecture U.K. will deliver a keynote introduction to this topic followed by an interactive Q&A session with practitioners such as Helix Pflanzensysteme GmbH who are pioneering new mobile green infrastructure solutions for urban settings.  We invite you to join this discussion, posting your own questions and comments through chat and online forums and raising challenges and opportunities for discussion in future meetings.
This meeting will be of particular interest to NBE's, architects, urban planners and sustainability professionals but all are welcome.