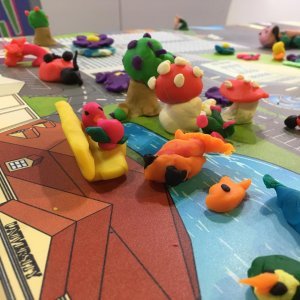 Guest article from Heidi Johansson, ERRIN & Spela Zalokar, ENOLL
In September, the UNaLab project took part in the Science Is Wonderful exhibition, which was organised as part of the EU Research & Innovation Days. The aim was on the one hand to present the UNaLab project to the visitors, and on the other hand to introduce them to nature-based solutions (NBS) and the benefits that they can bring to cities.
With children as the primary audience, the stand had to offer a hands-on activity which would enable them to learn about NBS in a fun and interactive way. Therefore, we decided to ask the children to design their own dream city. With the Urban Living Lab Playground Game canvas displaying a city as the playing board and with a box full of Play-Doh in different colours, we asked the children to create their own NBS with the Play-Doh and to place them around the city. With some printed pictures as inspiration, the children visiting the stand made sure that the playing board quickly started to fill up with models of trees, ponds, bushes, mushrooms, butterflies, and ladybugs.
Throughout the two days, we had more than 250 children visiting the UNaLab stand. Most of them came together with their school classes from all parts of Belgium, such as Brussels, Antwerp and Ghent. In the evening, we also had many children with their parents as well as other adults passing by the stand to learn about NBS and the project.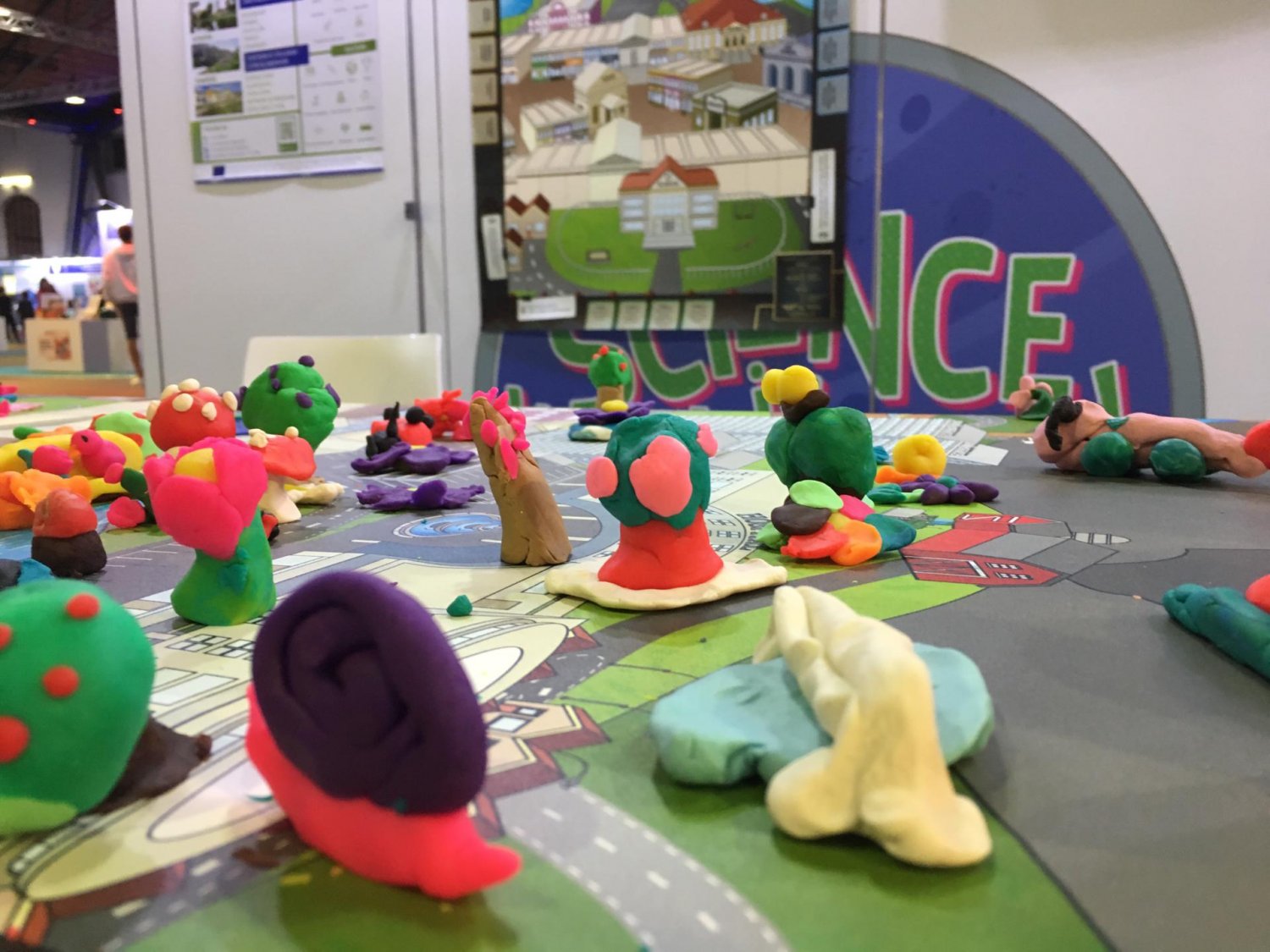 The conclusion that can be drawn after studying all the NBS play dough models and after talking to the children, is that we need more green and blue infrastructure in our cities. Children want trees, lawns, flowers and water bodies around them as they make the cities more beautiful and offer opportunity for fun and play. The adults passing by the stand also agreed that they prefer living in greener neighbourhoods and many of them felt that their own neighbourhoods do not offer enough green spaces.
With this conclusion on the table, the UNaLab project and the other NBS projects are definitely on the right track with bringing more nature and natural elements back to cities. We will continue our work on developing the dream cities that we saw on the playing board at the exhibition.
This blog originally appeared on the UNaLab website