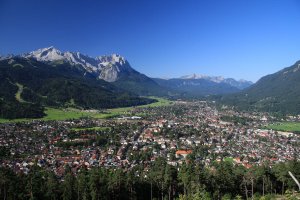 Tuesday, 20 August 2019

to

Tuesday, 27 August 2019
Garmisch-Partenkirchen, Germany
The Karlsruhe Institute of Technology (KIT) will run an international Summer School on land use and ecosystem change. Master and doctoral students are invited to learn about and discuss a wide range of issues related to ecosystem functioning, socio-ecological systems and land use change.
The summer school will include a mix of lectures, practical exercises with student presentations and a field excursion. Participation is limited to a maximum of 35 students. The cost for travel and accommodation is the student's own responsibility; KIT will cover lunches, materials and the field excursion.
Lecturers (KIT): Prof. Dr. Almut Arneth, Prof. Dr. Mark Rounsevell, Dr. Richard Fuchs, Dr. Sam Rabin, Dr. Heera Lee, Dr. David Martin Belda, Dr. Calum Brown, Dr. Verena Seufert, Dr. Penelope Whitehorn, Dr. Anita Bayer, Dr. Bumsuk Seo. External keynote speakers not yet confirmed.
Applications: Application deadline is 31 March 2019. Please send a CV and a letter of motivation (limited to one page), signed by your supervisor, to: sylvia.kratz@kit.edu Successful applicants will be notified in April 2019.
Read the event flyer for more information about this summer school and how to apply.