Event posted by

Nadine Moreby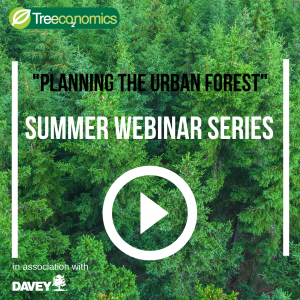 A series of free webinars designed to simplify the process of planning your urban forest.
Are you involved in the design of your town or city's green infrastructure?
Are you looking for nature-based solutions to urban challenges?
Are you looking for inspiration on how to involve your local communities?
Join us!
Session one - 28 May at 2pm:  "Sustainable Management of the Urban Forest"
What is an Urban Forest Master Plan, and why does your town or city need one?
Josh Behounek of the Davey Resource Group and Kenton Rogers of Treeconomics will discuss different global approaches.
For webinars 2, 3 and 4, see separate event listings.